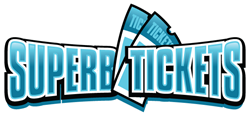 Tickets go on sale March 13 and are not expected to last.
Milwaukee, WI (PRWEB) March 13, 2015
It is wonderful news that the popular singing star is touring again after an absence of more than ten years, but the news is also sad since it will be the performer's final tour. Tickets go on sale March 13 and are not expected to last. Fans have been waiting for the star to take part in another tour, and they do not want to miss attending a final performance.
Visit SuperbTicketsOnline.com for a great selection of discounted Shania Twain tickets
Besides the shows in Pittsburgh, Grand Rapids, Indianapolis, Jacksonville and Miami, the talented 49-year-old entertainer will also visit such locales as Greenville, Charlotte, Rosemont, Atlanta, St. Louis, Des Moines, Kansas City, Austin, Denver, Anaheim, San Diego and Fresno. Shania Twain tickets will definitely sell out for upcoming tour appearances.
Canadian performances have been planned for Montreal, Vancouver, Winnipeg, Saskatoon, Edmonton, London, Hamilton, Nepean and Toronto. Wes Mack will open for the star during those events in Canada plus the Seattle show that will kick off the tour on June 5. From June 30 until the close of the tour on August 23, the singer will perform her final concerts in the U.S., and Gavin DeGraw will open for the star during those shows.
The country music artist has recently finished a two-year residency at Las Vegas' Caesars Palace, and it was a highly successful venture for the star. She will also be releasing another studio album on or around the time of her 50th birthday on August 28, and this release will be her first since "Up," which came out in 2002.
Since the singing star has had such a successful residency, she is referring to her final tour as an "after-party." It will be the biggest tour of her career as well as the last one, and her many fans will want to be a part of the final live events that will wrap up active touring for the star.
SuperbTicketsOnline.com has no connection or association with any college, professional organizations, artists, teams, bands or other performers that are featured on the website. SuperbTicketsOnline.com also is not affiliated with any venues that are mentioned on the site. Names and titles that appear in this press release are only used for the purpose of description and do not suggest, indicate or imply that a partnership or endorsement is in existence.
About Us
SuperbTicketsOnline.com is offering affordably priced Shania Twain tickets along with great prices on Luke Bryan tickets, Tim McGraw tickets and more.
SuperbTicketsOnline.com
Order By Phone
(866) 875-5643