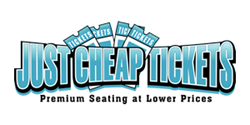 Trusted secondary provider JustCheapTickets.com has a wide selection of Shania Twain tickets on sale for final shows
Brookfield, WI (PRWEB) March 12, 2015
The talented 49-year-old singer has recently finished her two-year residency at Caesars Palace which was highly successful for the star and also received critical acclaim. It was a personal victory for the performer, and she is now making plans to conclude her touring days with a final road trip commencing on June 5 in Seattle and wrapping up in Fresno on August 23.
Visit JustCheapTickets.com for a great selection of discounted Shania Twain tickets
Rock This Country will be a very significant and memorable event for both the performer and audience members. As such, fans will be eager to obtain Shania Twain tickets once they become available to the general public on March 13. The country music artist has referred to her upcoming concerts as a celebration. Her appearances will be very special since they are part of a climactic final tour.
The country music singing star has been immensely popular for years, creating successful hits that are fun songs to hear and enjoy. She is the top-selling female country performer of all time, having sold over 75 million copies of her albums. Since the star has so many faithful fans, it is certain that her final tour will book very quickly with sold-out performances coming along in rapid succession.
Canadian and U.S. cities are on the tour schedule for this summer. North American fans have one more chance to see their favorite female singer in a live show, and they will not want to miss this golden opportunity.
"Up" was the last studio album that the entertainer released back in 2002, and she now plans to release another album on or around her 50th birthday on August 28, just days after her final tour comes to a close. Rock This Country may well be the biggest musical event this year since it is wrapping up a very prominent performer's touring career, and tickets are going to sell at a rapid pace once becoming available on March 13.
JustCheapTickets.com has no association or connection with any colleges or professional teams, artists, organizations, bands or performers that are featured on the site. JustCheapTickets.com is also not affiliated with any mentioned venues. Names and titles that appear in this press release are only for descriptive purposes with no implication, suggestion or indication that any type of partnership or endorsement exists.
About Us
JustCheapTickets.com has a plentiful supply of affordably priced Shania Twain tickets, Garth Brooks tickets and Tim McGraw tickets for upcoming events.
JustCheapTickets.com
Order By Phone
(855) 302-8733