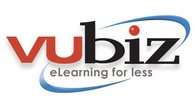 Los Angeles,CA (PRWEB) March 16, 2015
Brand New Harassment Prevention Program from Award-winning Vubiz
Vubiz is proud to announce their new Harassment Prevention programs for 2015. These very popular compliance programs have garnered awards three years in a row. In partnership with Employer's Group of California, Vubiz is launching all new dynamic online courses covering Prevention of Harassment and Illegal Discrimination for both supervisors and employees. Employers Group worked with The Fair Employment and Housing Commission (FEHC) in California on the original AB1825 compliance requirements that are now established regulations. As a multiple award winner, Vubiz and EG together offer the most modern, comprehensive, interactive and affordable harassment training courses on the market today.
The new harassment programs feature unsurpassed learner interactivity, a video host, a new Smart timer, thought-provoking video scenarios, and a variety of quizzes and challenges throughout. For California clients, the new Smart Timer allows learners a better timed learning experience. The training continues to offer custom policy integration, a proficiency exam, custom certificate, "ask a question," and bookmarking.
As a proactive measure, many employers both in and outside California, are providing training to both supervisors and employees. The new course also covers the most up-to-date inclusions to the law.
Vubiz offers a suite of harassment elearning including versions for employees or supervisors in California, the United States and Canada in Spanish and French.