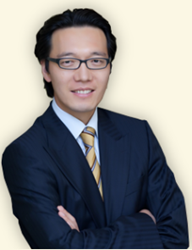 Virginia Beach, Virginia (PRWEB) March 18, 2015
Dr. Kyle Choe, one of the most respected head and neck plastic surgeons in Virginia, has unveiled a new noninvasive treatment for subtle lip enhancement called Restylane Silk in his plastic surgery office.
According to Dr. Choe, Restylane Silk not only enhances lips, but it also treats lines and wrinkles that form around the mouth as a result of the aging process. Dr. Choe said Restylane Silk is ideal for anyone over the age of 21 who is looking to add more volume to their lips or treat lip lines, corners of the mouth, and lines around the mouth.
When compared to other similar treatments Dr. Choe said the results are more natural looking. He also noted it is one of the best hyaluronic acids available.
"Restylane Silk is a smaller molecule and smoother consistency as compared to other hyaluronic acids available out in the market currently," explained Dr. Choe.
Typically, patients need only one treatment for the effects of Restylane Silk to take shape. The results last from six to eight months for most patients. Furthermore, there is no downtime for patients following a Restylane Silk treatment.
"There is a slight swelling of the lips and areas treated, but most patients are able to put on make-up and return to normal activity," said Dr. Choe.
While the FDA recently approved Restylane Silk for use, Dr. Choe explained hyaluronic acid has been used as injectable fillers for over 10 years. Hyaluronic acid is a natural sugar that is found in the body. Dr. Choe's decision to add Restylane Silk to his wide selection of injectable fillers is another example of his commitment to offering patients the latest treatments and technology.
"This is the first FDA approved filler for lines around the mouth and lips," said Dr. Choe. "We want to stay ahead of the pack and offer to our patients cutting edge and most up-to-date treatment options."
Most patients require just one 1ml syringe of Restylane Silk, which costs $645. Dr. Choe said if smile lines or other lines need to be treated, it might require additional syringes.
Double board certified by the American Board of Otolaryngology and the American Board of Facial Plastic Reconstructive Surgery, Dr. Choe graduated with honors from Occidental College. He went on to obtain his medical degree from the University of Rochester School of Medicine Dentistry, and then attended the New York Eye Ear Infirmary in Manhattan to complete his Head Neck surgical training. Dr. Choe is also nationally recognized for his work.
To learn more about Dr. Choe, please visit http://www.choecenter.com.
4400 Corporation Lane, Suite 102
Virginia Beach, VA 23462
757-389-5850