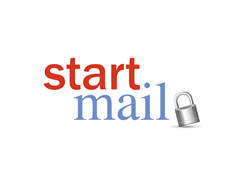 With StartMail, all it takes is one click to encrypt messages like a pro.
Zeist, Netherlands (PRWEB) March 16, 2015
StartMail.com, the paid private email service specializing in one-click encryption, is launching a new German language version today at the CeBit Conference for IT & Digital Business in Hannover, Germany. This follows the recent launch of the popular English-language version of StartMail.
Like many Americans, Europeans are moving to more privacy-friendly Internet products, in part due to Edward Snowden's revelations of snooping by the United States government. As StartMail CEO Robert Beens pointed out, "The German people are especially concerned by reports that even Chancellor Angela Merkle's communications have been intercepted."
He says German consumers are also upset at the way so-called "free" email services like Yahoo and Gmail scan user emails to create large dossiers of personal information in order to serve targeted advertising to their customers.
"The German people care deeply about privacy, and they staunchly defend their rights," Beens noted. "They've proven this time after time, even putting an end to the posting of private German homes on Google Street View."
StartMail does not read or record the content of customers' emails, and protects users from dragnet government surveillance with SSL and PGP encryption, tools recommended by privacy advocates like Ed Snowden, who will be speaking at CeBit. What's more, StartMail makes these state-of-the-art tools surprisingly easy to use for regular people in their everyday communications.
"Email encryption used to be difficult, even for tech-savvy experts," said Beens, "but with StartMail, all it takes is one click to encrypt messages like a pro. We've made PGP encryption easy."
StartMail is web-based, supports IMAP, and offers tools like disposable email addresses and easy-to-use encryption that protects email messages so only intended recipients can read them. These simplified, but powerful, privacy features have attracted a passionate user community, with more than 70,000 people signing up as beta testers or requesting accounts to date.
StartMail is based in the Netherlands, outside of U.S. jurisdiction, where it is not directly subject to U.S. mass surveillance mandates. The company has vowed never to cooperate with programs like PRISM, and its founders have a proven track record of protecting user privacy. StartMail was built by the team behind StartPage.com and Ixquick.com, the world's most private search engines, which launched the private search revolution over 10 years ago. StartPage gives users anonymous access to Google results, while Ixquick lets them privately search other leading search engines.
One-year StartMail subscriptions are $59.95 (€49,95), or about $5 per month and can be purchased online at http://www.startmail.com.
About StartPage, Ixquick and StartMail
StartMail.com is the paid, private email service that simplifies PGP encryption and makes state-of-the-art privacy protection easy and available to everyone. See why thousands of people have turned to StartMail by watching the video overview at https://www.StartMail.com/
StartPage and its sister search engine Ixquick are the world's first truly anonymous and private search engines. They are the only search engines to offer a free proxy service with every search, and to offer the added security of third-party certification. Both services consistently outscore other search engines on security measures.
For more information, please visit StartPage.com or Ixquick.com.
StartPage, Ixquick, and StartMail are based in Europe, where consumer privacy is better protected by law.