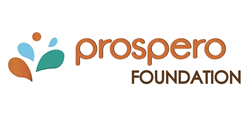 Antibes, France (PRWEB) March 17, 2015
The Prospero Foundation, founded by Ulrik DeBo of DeBondo Capital, is excited to announce that a microloan donation has been made to Mercy in Barili, Cebu, which is in The Philippines.
At 50 years old, Mercy has been in the agricultural business; specifically fattening pigs for resale. The funds from The Prospero Foundation will help towards buying additional piglets, feed, and other supplies for her business. Mercy has been doing this for four years now and has steadily increased her sales – ideally she would like to save enough money to provide a secure future for her three children.
The catastrophic impact of Typhoon Haiyan in 2013, made life even harder for locals, and The Prospero Foundation is determined to help make a difference.
About Micro-lending with The Prospero Foundation
Through partnerships with local lending institutions, the Prospero Foundation contributes capital for the purpose of small business loans to these micro-entrepreneurs in developing nations. Through these partnerships, the Foundation helps small business people such as farmers, shopkeepers, and artisans build their businesses and in turn stimulate economic development in their communities. Negros Women for Tomorrow Foundation, Inc. (NWTF) is a non-governmental organisation established with an aim to help women achieve self-sufficiency, particularly in the province of Negros Occidental's low-income communities. The organisation offers its clients a wide variety of products, including loans for micro-entrepreneurs, hospital income benefits, life insurance, accidental death benefits and more.
About The Prospero Foundation
The Prospero Foundation is a private, international charitable foundation founded by Ulrik DeBo. Mr DeBo, a lifelong entrepreneur, whose upbringing and eventual success in the finance industry, through his company DeBondo Capital Ltd, gave him the relevant experience and insight required.
 
The foundation is run by a global network of entrepreneurs, who raise funds privately amongst their business contacts, and choose to invest them using a 'pay-it-forward' philosophy to focus on charitable projects that promise to perpetuate a chain reaction of positive growth opportunities for individuals and local communities for generations to come.
 
It is a foundation that empowers citizens to help themselves and those around them.
 
For additional information, please visit http://www.prosperofoundation.org
Contact:
Prospero EnFrance (Registration No: W061004154)
info(at)prosperofoundation(dot)org