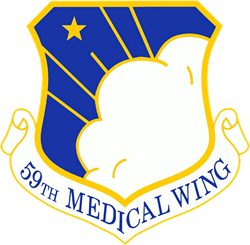 Chatham, New Jersey (PRWEB) March 17, 2015
Desktop Alert, winner of the 2014 GSN Homeland Security Award for "Best Mass Notification System" now serves the 59th Medical Wing with a highly secure on premise mass notification platform utilizing a secure hybrid Microsoft Azure and Amazon Web Services (AWS) cloud-based notification platform integration which extends the platforms notification reach to offsite personnel, family and friends. No users left behind.
Wilford Hall is the Defense Department's largest outpatient ambulatory surgical center, providing the full spectrum of primary care, specialty care, and outpatient surgery. The medical facility is named after former Air Force physician, Maj. Gen. Wilford F. Hall, a visionary pioneer whose contributions were instrumental in the development of aeromedical evacuation.
"We are very pleased that this iconic USAF location has switched to the Desktop Alert Mass Notification Platform. Desktop Alert is currently experiencing significant adoption and review of our notification platform by USAF Major Commands.", said Howard Ryan CEO Desktop Alert Inc.
With a local and centralized deployment of the Desktop Alert suite of products and services the customer maintains a highly secure redundant, immediate failsafe yet centralized notification platform. Because the platform is a hybrid deployment, the cloud-instance of Desktop Alert becomes a backup or 'standby system". As such, 99% of the DoD bandwidth and cloud-costs are eliminated.
"The Desktop Alert local-hybrid topological network structure alleviates cloud architecture bandwidth costs that are staggering cost wise when reviewed! However, central command still maintains both access and functionality of the locally installed system without having to pay for billions of bandwidth bytes typically consumed by a centralized-only system. Our system alleviates the cloud costs by keeping local bandwidth OUT of the cloud. Beyond that, a cloud-only architecture invites a single point of failure that can impact all MAJCOMS in less than a click. It is crucial that all MAJCOMS maintain a sense of autonomy by leveraging a low cost ip-based mass notification system behind their firewall. The architecture we have deployed underwrites our company mantra, alerts in less than one minute. The cloud has been tested…and it is slow. When lives are at stake, seconds count" added Ryan.
About Desktop Alert Inc. http://www.desktopalert.net
Desktop Alert provides an array of end-point integration's with customers public address systems (Giant Voice), intercom systems, commanders channels, e-mail platforms, DSN-based and cloud-based telephony and sms message systems, network desktop alert popups, national weather service zip code based alerts, digital signage, cable tv, numerous social media systems, CAP server alert, external system sensors such as temperature devices and fire alarm systems.