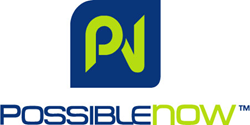 MyPreferences is an essential part of the modern marketer's technology stack
Atlanta, Georgia (PRWEB) March 25, 2015
PossibleNOW, the leading provider of enterprise preference management and customer engagement solutions, today announced that it will participate in Oracle's upcoming Modern Marketing Experience event. Scheduled for March 31 through April 2 at The Venetian in Las Vegas, the event offers best practices, training, process innovations, new technologies and networking for marketing professionals.
"Our enterprise preference management platform is an essential part of the modern marketer's technology stack," said Rob Tate, Vice-President of Sales at PossibleNOW. "Self-reported customer preferences on channels, frequency of communication and topics of interest are vital to the lead cultivation and customer experience solutions featured at this event. We are excited to speak with so many customers leveraging Oracle products such as Responsys, Eloqua, and more."
Presenting at its expo space, PossibleNOW will feature its groundbreaking MyPreferences enterprise preference management platform. Designed to seamlessly collect, manage and distribute customer preference data between CRM systems, ESPs, marketing databases, third-party vendors and more, MyPreferences is the essential companion to enterprise marketing automation platforms. Empowered to reach the right prospects and customers at the right time with the right messages, marketers leverage self-reported preference data to reduce opt-outs and improve campaign ROI.
To schedule an appointment with PossibleNOW representatives at Modern Marketing Experience, call (800) 585-4888 or email info(at)possiblenow(dot)com.
About PossibleNOW
PossibleNOW, headquartered near Atlanta, Georgia, enables businesses to build lasting, profitable relationships with customers, partners and employees through preference management technology. MyPreferences®, our enterprise preference management platform, empowers companies to listen to and learn from their customers through the active collection and management of preferences such as product interest, channel preference and frequency of communication. MyPreferences easily integrates into existing applications such as CRMs and marketing databases. The MyPreferences platform's flexibility, security and compliance protections make it ideal for serving as the central repository for customer data inside the enterprise and for minimizing regulatory compliance risk. For more information, call (800) 585-4888 or (770) 255-1020, e-mail info(at)possiblenow(dot)com or visit http://www.possiblenow.com.