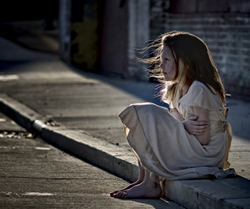 Waldorf and La Plata, MD (PRWEB) March 18, 2015
With agencies located in Waldorf and La Plata, Maryland, BWA Insurance Group announced the debut of its charity program designed to benefit the local community. As a continuance of its first initiative, Jamming For Jimmy, the agency has focused on the need to help feed those in need, joining hands with the Our Place Waldorf Organization.
To launch the program, Bill Waugh, the agency's principal, has chosen to support Our Place Waldorf, whose mission is to provide Charles County, Maryland residents in need with a daily nutritious meal, friendship and more. BWA Insurance Group's goal is to raise $500.00 within the next 60-90 days to help these families in need.
"It's rather unfortunate that in today's day and age, there are still families out there struggling from starvation, homelessness and more. It wouldn't be right if we didn't pitch in and help this great organization and these wonderful people," said Bill Waugh.
Each new cause showcased by the agency will accompany a detailed full story about the elected cause on a designated donations page. To join BWA Insurance Group in supporting 'Feeding Homeless Families At Our Place, donors are encouraged to visit http://www.bwainsurance.com/Feeding-Homeless-Families-At-Our-Place_6_community_cause and share the page with their friends and family through social media and email.
With the newly launched program, BWA Insurance Group takes responsibility for promoting the donations page through its many channels, to include its own database of thousands of customers, business partners, staff, neighbors, and friends.
The agency also owns a monthly publication, Our Hometown magazine, which reserves a full page featuring the campaign of the chosen cause. The electronic Flipbook version of the current issue of the magazine can be accessed here: http://bwainsurance.com/Our-Hometown-Magazine_46
More information about the agency's initiative and services can be found at http://bwainsurance.com
About BWA Insurance Group
As an agency owner in Waldorf and La Plata, Bill Waugh, knows many local families. His knowledge and understanding of the people in his community help provide customers with an outstanding level of service. Bill and his team look forward to helping families protect the things that are important - family, home, car and more. They can also help clients prepare a strategy to achieve their financial goals. To contact an expert at BWA Insurance, call (301) 932.4227.