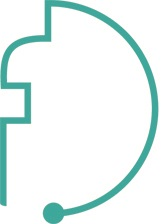 We have always believed that in order for our clients and candidates to truly invest in us then we need to fully immerse ourselves in the business and inject our personalities into the brand
London, United Kingdom (PRWEB) March 19, 2015
Fellows and Associates offer a bespoke recruitment and management consultation to the Intellectual Property industry and are known throughout the sector for their unique ideologies and dedication to offering services that go above and beyond the normal remit of a recruitment company.
"We operate in a traditional industry in which it can be tempting to adopt a fairly cookie cutter approach to how we go about our business" explains founder and managing director Pete Fellows. "However we have always believed that in order for our clients and candidates to truly invest in us then we need to fully immerse ourselves in the business and inject our personalities into the brand".
The Fellows and Associates team is constantly developing new ways in order for them to contribute to the Intellectual Property sector, including articles written by a variety of sources, interviews with IP professionals, research and data collection- for example their fourth annual Salary Survey - and not forgetting their regular video blog presented by Fellows recruitment consultant, Phillipa Field.
Phillipa covers a number of different topics in the roundup, announcing their forthcoming attendance at the INTA Annual Meeting in San Diego in May; thanking participants for their recent contribution to the Fellows and Associates' salary survey; and discussing a number of job opportunities that are currently available on their website. "I try to include a range of subjects in the video in order for it to be as engaging as possible for our viewers. It is normally a mixture of content which is already available across our website, allowing our visitors to digest some of the most important elements in a quick and fairly effortless way."
The variety of job opportunities included reflect the overall positive and encouraging theme of the blog, in which Phillipa suggests that activity in the Intellectual Property sector is recovering from the effects of the recession, firms are becoming more flexible in their hiring needs and candidates are more receptive to the idea of a move. "We are seeing an increase in a need for patent attorneys with a biotechnology background, as well as trade mark attorneys at all levels of seniority and candidates to fill support roles such as patent searchers and recordals specialists" notes Phillipa. "For a long time recruitment across these disciplines was extremely sporadic so it is really promising to see such a spike in activity, as well as ongoing needs in the healthier technical areas of engineering and electronics".
It is apparent from the video that Fellows and Associates are extremely optimistic about future recruitment activity in the sector in which they work. "The Fellows' brand is going from strength to strength and we have experienced some overwhelming success in the past financial year" enthuses Pete Fellows. "We hope to continue to grow our core areas of patent and trade mark attorney recruitment but also begin to develop our work across other key sectors, such as IP service providers, IP lawyers and expanding our reach further overseas to the US".
About Fellows and Associates
Fellows and Associates recruit Patent Attorneys, Trade Mark Attorneys, IP Lawyers and other Intellectual Property professionals worldwide. The firm offers a diverse range of recruitment services including search, advertised selection and managed campaigns. Fellows and Associates' management consultancy division offers targeted strategic advice to firms within the Intellectual Property sector worldwide. See http://www.fellowsandassociates.com for more, phone +44 207 903 5019 or email contact@fellowsandassociates.com.