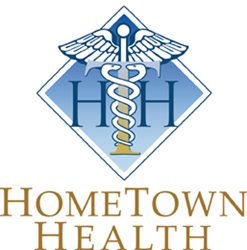 We are excited to offer this education credits for our hospital executives who are proud members of ACHE!
Cumming, Georgia (PRWEB) March 20, 2015
HomeTown Health was recently approved by The American College of Healthcare Executives to offer ACHE Qualified Education credit for face-to-face seminars. The first education offering will be HomeTown Health's 15th Annual Spring Conference in Savannah, Georgia held April 15-17, 2015.
"We are excited to offer this new accreditation as a result of requests from multiple hospital executives already in attendance at HomeTown Health meetings and live training events" says Kristy Thomson, Director of Education. "We are committed to a high standard of quality when it comes to the education that we offer, and having received this accreditation helps our hospital executives by providing them face-to-face learning experiences directly related to their unique positions within their healthcare facilities."
HomeTown Health's first ACHE endorsed event is the 2015 HomeTown Health's Annual Spring Conference which will feature key note speaker, Jayne O'Donnell from USA TODAY, speaking on the national media perspective on rural healthcare. Additional speakers will also cover topics such as the Rural Stabilization Committee in Georgia, Meaningful Use Attestation & Problem Solving, Emergency and Disaster Preparedness, the Financial Impact of the ACA, Documentation & Coding Impacts as well as panel led discussions on staffing, CFO responsibilities and much more.
The approval of HomeTown Health as a provider of ACHE Qualified Education credit, is in addition to various other educational accreditations through live training sessions and through online courses, including National Association of Long Term Care Administrator Boards (NAB), American Health Information Management Association (AHIMA), AAPC and IACET. IACET accreditation is accepted by hundreds of organizations, including Georgia Board of Nursing, National Association of Human Resources, and many other healthcare professional organizations.
HomeTown Health is authorized to award pre-approved ACHE Qualified Education credit (non-ACHE) for this program toward advancement, or recertification in the American College of Healthcare Executives. Participants in this program wishing to have the continuing education hours applied toward ACHE Qualified Education credit should indicate their attendance when submitting an application to the American College of Healthcare Executives for advancement or recertification in keeping with the ACHE standards and procedures. Likewise, individuals should follow their standard prescribed procedures for the submission of any CEU credit garnered from live event attendance or online training experiences.
HomeTown Health, LLC is a network of rural hospitals, healthcare providers, and best practice business partners, primarily serving over 60 hospitals throughout the Southwest United States, who collectively pursue ways to help its members survive in this environment of constant change in reimbursement, operations and technology. HomeTown Health, LLC is committed to providing legislative representation, best practice solutions and continuing education and training through research and the continuous improvement of processes for healthcare providers. Find HomeTown Health online at http://www.hometownhealthonline.com HomeTown Health University, which offers online training that is IACET, AHIMA, and NAB approved, is found online at http://www.hthu.net. HTHU provides over 400 professional development courses across a wide scope of healthcare training topics to over 7,000 registered users.