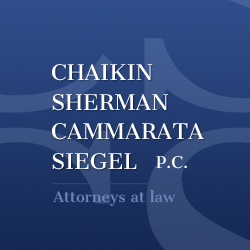 (PRWEB) March 23, 2015
Joseph Cammarata is an experienced Washington, DC personal injury lawyer and Partner at Chaikin, Sherman, Cammarata & Siegel, P.C. who has dedicated his professional career to advocating on behalf of individuals and communities across the DC metro area. In recognition of his continued advocacy and leadership for local communities, Mr. Cammarata has been appointed to serve on Fairfax County, Virginia's Ad Hoc Police Practices Review Commission.
Established in late February, the commission is intended to promote public trust, confidence, and transparency by reviewing police policies and determining ways to improve current standards.
The commission is tasked with reviewing a number of police practices and critical police-involved incidents, including policies for use-of-force, police training, internal affairs investigations, and how and when information is released to the public. The commission will meet regularly and is expected to deliver a recommendation by October 1.
Mr. Cammarata's appointment says a great deal about his legal experience and the recognition he's earned in the local community. His role on the commission is a significant undertaking, especially during a time when scrutiny of law enforcement tactics and police interactions with civilians has become a topic of national conversation.
Joseph Cammarata is a Partner at the Chaikin, Sherman, Cammarata & Siegel, P.C. a personal injury law firm that serves clients throughout the DC metro area. He is a nationally recognized trial lawyer who has helped recover millions in compensation on behalf of clients. Mr. Cammarata is also President of the Brain Injury Association of Washington, DC and serves on the Board of Directors of Fairfax Water. Visit http://www.chaikinandsherman.com to learn more.