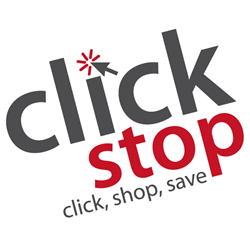 Urbana, IA (PRWEB) March 26, 2015
Urbana-based Clickstop has recently expanded its workforce with new employees joining the company's flagship brand, US Cargo Control in the areas of sales, manufacturing, warehouse, and operations.
Shaun Bonner and Eric Japanga have joined the Sales Team, speaking with customers calling for information about products and placing orders.
The growing areas of manufacturing and warehouse welcomed eight employees. Cyndi Alderson, Ryan Beaver, Todd Clark, Jamie Farmer, Tamra Fiser, Chelsea Francisco, and Dalton Lawrence have joined the Manufacturing team. As Manufacturing Associates, they'll sew and assemble ratchet straps, cargo nets, and other tie down products for customers. Mark Kenny is a new member of the Warehouse Team, helping to pick and pack customer orders for shipment.
Lorin Reicks also recently joined Clickstop filling a newly-created role of VP Operations. Reicks manages the daily operations of the US Cargo Control brand, with a focus on purchasing and quality assurance, as well as shipping, receiving, and other warehouse operations.
Clickstop expects to continue hiring for various positions throughout the company in 2015.
###
About Clickstop, Inc.
Clickstop is the parent company of a suite of online retail stores based in Urbana, Iowa. Its focus on great workplace culture has landed the company multiple work environment-focused awards including two first place achievements as the Coolest Place to Work. Clickstop web properties serve diverse markets that include the moving and cargo control industry, energy efficient insulation products, and home organizing solutions. For more information visit Clickstop.com.
About US Cargo Control
US Cargo Control is a leader in cargo control industry, specializing in lifting slings, cargo control, rigging equipment and moving supplies. Focused on offering quality products, timely delivery, and outstanding service, customers can shop the company's entire line of products on USCargoControl.com.