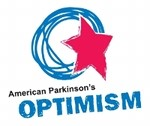 It is important to remember that we are closer than ever before to finding a cure for Parkinson's and every effort counts in this battle."
New York, NY (PRWEB) March 26, 2015
Volunteers will collectively walk hundreds of miles this year to raise awareness of Parkinson's disease and funds to support the American Parkinson Disease Association's (APDA) purpose to Ease the Burden – Find the Cure. The Optimism Walk campaign is open for registration and will take place in more than 20 locations including, Boston, Chicago, Connecticut, Madison, Nashville, Omaha, Phoenix, Rhode Island, New Jersey, San Antonio, Minnesota, Seattle, St. Louis, New York, Nevada, South Florida, Vermont, Virginia Beach and others throughout the United States.
Since its founding in 1961, APDA has raised and invested more than $86 million to support scientific research and provide support and education for more than one million Americans diagnosed with the progressive, degenerative neurological disease that currently has no cure.
"Every year, thousands of friends, families, and individuals coping with Parkinson's disease take to local pathways and parks with a passion to find a cure and help end the devastation of Parkinson's disease. The lifesaving funds raised through the walks will support scientific research, as well as Parkinson's patients and caregivers through the APDA information & Referral Center and Chapter network," said APDA President & CEO Leslie A. Chambers. "It is important to remember that we are closer than ever before to finding a cure for Parkinson's and every effort counts in this battle."
In 2014, the campaign drew thousands of participants and raised almost $700,000 to fund critical research and patient services. The goal for this year's Optimism Walk campaign is to top one million dollars.
"APDA's campaign runs from April through October and is a great way for both Parkinson's patients and the general community to go out for a day of fun, and exercise, while spreading awareness," Chambers said. To find an Optimism Walk in your area, visit http://www.apdaparkinson.org.