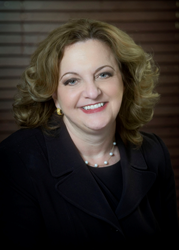 Shifting of the tax-exempt status to tax-paying status should be a win for the state and for claimants
Northridge, CA (PRWEB) March 26, 2015
In August 2014, the State of California changed the status of Blue Shield from a tax exempt entity (status the company held since 1939) and now state officials have ordered the Company to file tax returns back to 2013.
Just last week, the Los Angeles Times reported that the California Franchise Tax Board revoked the company's exemption for state income taxes in August after an audit. (Los Angeles Times, With billions in the bank, Blue Shield of California loses its state tax-exempt status, March 18, 2015)
Lisa Kantor, leading disability and insurance lawyer in California supports this decision: "This is a bold and necessary step in seeing that loopholes are closed for insurers like Blue Shield. This is timely and important, as these insurance companies shouldn't be exempt from paying taxes when pulling in enormous profits."
California Insurance Commissioner Dave Jones posted his thoughts on the matter stating, "The Franchise Tax Board decision to terminate Blue Shield's tax-exempt status confirms what I have said for years – that Blue Shield charges excessive rates and acts like a for-profit health insurer. Blue Shield is also dodging the payment of premium taxes, by taking advantage of a legal loophole that allows Blue Shield to move its health insurance products from Department of Insurance regulation to Department of Managed Health Care regulation."
Jones continued, "Currently, the Blue Shield loophole costs the state $100 million in premium taxes annually. As a tax-exempt company with surplus of $4.2 billion Blue Shield was able to accumulate an enormous amount of money on which it did not pay state taxes by evading the tax on the premiums it collects." Read Full Statement.
Kantor says, "The insurer looks to be making changes now that the spotlight is shining brightly in their direction. Yesterday when The Los Angeles Times disclosed that Blue Shield is purchasing Care1st, I think this acquisition may prove to be a win since Care1st primarily serves Medicaid managed-care patients. Those patients are usually the poorest in the state and maybe this union of the two will provide better services and care for the needy." (Los Angeles Times, Blue Shield spends $1.25 billion on Care1st deal, records show, March 24, 2015)
"While this looks like a win for the California taxpayer, advocates for the insured, like those at Kantor and Kantor, are going to pay close attention to developments and make changes on our end too, so we can best serve our clients in response to these changes. The shift from tax-exempt status to tax-paying status should be a win for the state and for claimants," says Kantor.
Lisa Kantor is available for interviews, contact Phoebe Nolan.