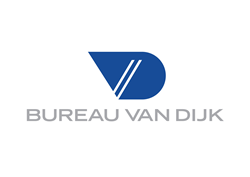 Q1 2015 marked a slow start to the year given the declines in volume and value witnessed in most regions compared to the last three months of 2014.
New York, NY (PRWEB) March 31, 2015
Global: page 1-14
Western Europe: page 15-26
North America: page 27-36
Asia/Asia Pacific: page 37-49
Russia/CEE: page 50-61
Growth in the value of global mergers and acquisitions (M&A) slowed in the first three months of 2015, according to information collected by the leading M&A database Zephyr. A total of 15,647 deals worth a combined USD 895,388 million were announced between January and March, compared to 21,917 transactions worth an aggregate USD 1,278 billion in Q4 2014. This represents a 30 per cent decrease in monetary terms, while by volume the result was 29 per cent lower and marked the second successive quarterly decline (Q3 2014: 22,164 transactions).
Zephyr shows that declining volume and value in most regions contributed towards the disappointing results in Q1 2015. In fact, the only region in which an increase in either volume or value was recorded was Western Europe, where M&A value climbed from USD 276,459 million in Q4 2014 to USD 292,320 million, making up for a drop in volume from 5,648 transactions to 4,634 over the same period. All other regions mirrored the global trend and declined across the board as North America, Asia-Pacific and Russia/CEE all weakened by both volume and value.
In spite of the disappointing showing in terms of volume and value, there were still a number of high value transactions in Q1 as ten deals were worth in excess of USD 10,000 million worldwide in the period under review, the same number as were announced in Q4 2014. All combined, Q1 2015's ten largest transactions accounted for just over 18 per cent of total global deal value for the three months. The largest deal of the quarter involved US drugmaker AbbVie offering to buy Californian oncological treatments specialist Pharmacyclics in a cash and stock transaction worth USD 21,000 million.
Lisa Wright, Zephyr director, commented, "Q1 2015 marked a slow start to the year given the declines in volume and value witnessed in most regions compared to the last three months of 2014. There was at least a positive result in Western Europe, where value increased quarter-on-quarter and year-on-year, which is perhaps not surprising given that seven deals with targets in the region featured in the quarter's 20 largest transactions, including the second and third largest deals."
Meanwhile, the Zephyr database shows a similar pattern in global private equity and venture capital investment, which also declined by both volume and value in the opening three months of 2015. Investment value halved quarter-on-quarter from USD 154,548 million in Q4 2014 to USD 77,511 million, the lowest result since USD 77,174 million was recorded in Q2 2012. Transaction volume slipped 23 per cent from 3,076 deals last quarter to 2,369. In a 12-month comparison, value was down 39 per cent on the USD 127,803 million recorded in the corresponding three months of 2014 while volume was 12 per cent weaker than the 2,705 deals announced in Q1 2014.
Ends
For further information, please contact:
Zephyr Editorial
+44 (0)161 838 9554
zephyreditorial(at)bvdinfo(dot)com
Notes to Editors:
1. Activity is based on the activity of the target country
2. The date range for Q1 2015 is deals announced between 01/01/2015 – 22/03/2015 inclusive
3. The sector breakdown uses targets' activities as defined to be 'Major Sectors' by Zephyr
4. The Western Europe region covers target companies in Andorra, Austria, Belgium, Cyprus, Denmark, Finland, France, Germany, Gibraltar, Greece, Iceland, Ireland, Italy, Liechtenstein, Luxembourg, Malta, Monaco, Netherlands, Norway, Portugal, San Marino, Spain, Sweden, Switzerland, Turkey and the United Kingdom.
5. The Asia/Asia Pacific region covers target companies the Far East, Central Asia and Oceania.
6. The Russia/CEE region covers target companies in Albania, Belarus, Bosnia and Herzegovina, Bulgaria, Croatia, Czech Republic, Estonia, Hungary, Kosovo, Latvia, Lithuania, Macedonia, Moldova, Montenegro, Poland, Romania, Russia, Serbia, Slovakia, Slovenia and Ukraine.
About Zephyr
Zephyr is an information solution containing M&A, IPO and venture capital deals and rumours with links to detailed financial company information. Zephyr covers various deal types including M&A activity, IPOs, joint ventures and private equity deals. It's published by Bureau van Dijk (BvD). The deals on Zephyr are linked to the company financials and peer reports on BvD's product range, which includes Orbis, Amadeus and Fame, for company valuation and benchmarking.
Zephyr contains information on over one million deals. Over 85,000 deals are added each year depending on levels of deal activity. Zephyr has no minimum deal value. All deal information is translated into English. Zephyr's UK and Singapore researchers speak over 40 languages and use native language and English sources in their deal research. http://www.zephyrdealdata.com
About Bureau van Dijk
Bureau van Dijk (BvD) is one of the world's leading publishers of electronic business and company information. The company has 33 offices worldwide. BvD is best known for its range of international company information products that combines multiple high-quality data sources with flexible software to allow users to manipulate data for research, marketing intelligence and analysis. Products include Fame, Orbis, Amadeus, Bankscope, Isis and Osiris. BvD also publishes the global M&A database, Zephyr. http://www.bvdinfo.com