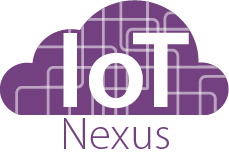 San Francisco (PRWEB) March 27, 2015
IoT Nexus – Get the results from our industry wide survey on who are the real innovators in the Internet of Things
The Internet of Things continues to march forward in 2015. Share prices for SMEs in the Internet of Things are soaring. Price to earnings ratios for IoT stocks are looking high. This suggests the Internet of Things market is moving beyond the hype stage and into market maturity.
But who are the innovators that are really disrupting this new market?
IoT Nexus commissioned a global industry survey, completed by hundreds of companies working within IoT today, from massive multinationals to SMEs and Start-Ups, in order to discover which companies are considered the most innovative in the industry.
With SeeControl, EVRYTHNG and Wot.io all being voted by the industry as the innovators to take note from, IoT Nexus got the chance to sit down with the founders, to get their thoughts on the state of the market.
Thinking on what makes a successful innovator in the Internet of Things, Bryan Kester, CEO of SeeCotntrol, gave away a hint as to SeeControl's secret sauce: "We take in what is normally an incredibly painful systems integration nightmare on the software side and have turned it into a simple experience."
Discussing current market challenges, Niall Murphy, CEO of EVRYTHNG, had some thoughts on the need for standards: "The web provides the protocols for data exchange, but the semantics of product actuation and control are not effectively standardised today. That has to change in the future."
The innovators in IoT give multinational tech players three options. One, take note and learn how to suit IoT customers. Two, partner with them to add on IoT specific services. And finally, there is option three: Power players can acquire the innovators. Continually, we are seeing Internet of things start ups being swallowed by larger tech giants. As such, it will be important to keep up to date on the work of innovative companies in the Internet of Things.
For full survey results, stats on the biggest challenges in IoT and interviews, download the full white paper "Innovators in the Internet of Things." Featuring results surveyed from hundreds of IoT executives alongside interviews from Wot.io, SeeControl and EVRYTHNG here
Victoria Lloyd | Head of IoT & M2M | FC Business Intelligence | T: +44 (0) 207 422 4396 | USA Toll Free: 1800 814 3459 EXT: 4396 | E: vlloyd(at)fc-bi(dot)com | W: http://www.iot-nexus.com