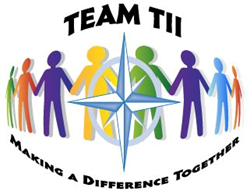 Glastonbury, CT (PRWEB) March 27, 2015
At Travel Insured International, we are grateful to our partners and our customers for making our success possible, and we remain committed in joining with them to promote the causes that bring hope, better health and a brighter future to all of us. Travel Insured Vice President, Tina Gehris launched Team TII to support Travel Insured's mission of giving back on a company level in 2011, and employees took on the fundraising challenge with creativity and a great deal of enthusiasm.
Travel Insured actively supports several charitable foundations through both direct financial contributions and personal participation in fundraising events. We urge all of our industry partners and friends to join us in these and similarly worthy undertakings. It is our chance to give back for all we have been given.
Most Recently, Team TII has teamed up with the Glastonbury River Runners club to bring you the 5K & 2 mile Road Race on April 12, 2015. The event will take place in Glastonbury, Connecticut at Riverfront Park. This 5k & 2-miler takes place on a pancake-flat course in this scenic Connecticut River town and supports the good work of the American Liver Foundation Connecticut Division. To join us, register here.
Travel Insured will also be hosting a Health Expo where individuals can not only register for their race and pick up their bibs, but visit with several health and wellness related vendors. This will take place on April 11, 11 a.m.-2 p.m. at Travel Insured International 855 Winding Brook Drive, Glastonbury, CT.
Travel Insured International is one of the largest privately held travel protection companies in the US, and preferred supplier to over 5,000 travel agents, travel consortiums and wholesalers in the US and abroad. As a former division of the Travelers up until 1994, and originator of travel insurance in the US, you can say that the "travel protection" blood lines run deep. Travel Insured International's customer centric claims operation has significant expertise in both domestic and international claims administration.
Travel Insured International
855 Winding Brook Drive
Glastonbury, CT 06033