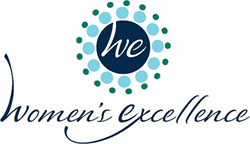 Birmingham, Lake Orion, Clarkston, Metamora, MI. (PRWEB) March 29, 2015
Women's Excellence, now affiliated with Beaumont Hospital, offers comprehensive menopause treatment. Secondary to their location in Birmingham, they now offer patients in that area a closer hospital option. They continue to be affiliated with Crittenton, St. Joseph Mercy Oakland and McLaren Oakland.
Menopause is a normal condition that all women experience as they age. The term "menopause" can describe any of the changes a woman goes through either just before or after she stops menstruating, marking the end of her reproductive period.
Menopause is considered a normal part of aging when it happens after the age of 40. But some women can go through menopause early, either as a result of surgery, such as hysterectomy, or damage to the ovaries, such as from chemotherapy. Menopause that happens before 40, regardless of the cause, is called premature menopause.
Women's Excellence in Menopause is a specialty area of the Practice for women that have symptoms of menopause. The latest and newest treatment options to treat the ramifications are utilized including bio-identical hormones and non-hormonal therapies to help with the symptoms and sequelae of menopause. Specialists in understanding the art and science of bioidentical hormonal therapy, Women's Excellence Providers are able to diagnose, treat and improve menopausal symptoms.
Beaumont Hospital is a 1,070-bed general medical and surgical facility with 57,024 admissions in the most recent year reported. It performed 23,347 annual inpatient and 32,733 outpatient surgeries. Its emergency room had 120,132 visits. Beaumont Hospital is a teaching hospital.
Women's Excellence is the most comprehensive obstetric and gynecologic office in Michigan. They also specialize in menopause, weight control, bladder control, endometriosis, robotic surgery, pelvic floor physical therapy, and midwifery services. The knowledgeable, well-trained, compassionate physicians and healthcare providers of Women's Excellence are taking new patients and are conveniently located in three locations throughout southeastern Michigan, Birmingham, Lake Orion, Clarkston and Metamora. For more information, visit http://www.womensexcellence.com.