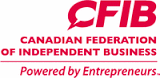 Los Angeles, CA/Toronto, ON (PRWEB) March 31, 2015
Vubiz Elearning and the Canadian Federation of Independent Business (CFIB) are excited to launch a new Elearning Center for CFIB members.
The new elearning initiative provides easy and free online training for CFIB members and their employees. The new program, built by Vubiz on a new Learning Management System (LMS), allows employers to provide their staff with effective elearning to meet compliance, professional and self-development needs.
Vubiz President Jim Rapino says training is a critical success factor in any business. "Vubiz worked with CFIB to select the best online courses in each of six key areas: start-up, managing people, health and safety, customer service, growing your business, and compliance to help members succeed." In addition to offering full length elearning courses the Elearning Center also has a "just in time" search feature that will allow members to search for information contained within any of the courses to get just the information they need, when they need it most.
About CFIB: CFIB is Canada's largest association of small- and medium-sized businesses with 109,000 members across every sector and region.
About Vubiz: Vubiz is an award-winning eLearning company with unbeatable pricing, quality online courses and outstanding customer service. They are experts at making online training effective at the very best price. Vubiz has built an excellent reputation over the past decade offering outstanding value with comprehensive services from a large, impressive online library to content creation, an LMS and vuBuild – a do-it-yourself authoring tool.