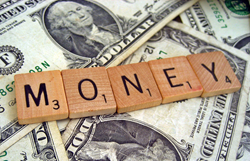 Allenhurst, New Jersey (PRWEB) March 30, 2015
In a continuing effort to provide assistance, information and guidance to its valued client base and to independent restauranteurs, Bielat Santore & Company is preparing to launch their newest campaign, Bielat Santore & Company's "Restaurant Tip of the Month." This most recent endeavor to support the restaurant industry is scheduled to release on Wednesday, April 1st, 2015.
The series will be featured on the company's YouTube page and Jersey Beats & Eats blog the first of every month providing restaurant owners, operators and want-to-bees with tips and tricks on everything from finding and financing a restaurant to operating, staffing, maintaining and promoting a successful business. The intent of the program is to help increase the success rate for new restauranteurs seeking to enter the industry as well as to better the savvy professional by streamlining operations thus generating larger bottom lines.
Bielat Santore & Company's "Restaurant Tip of the Month" can be found on their website http://www.123bsc.com, Hub page, as well as their sponsored Jersey Beats & Eats Facebook page and YouTube channel.
About Bielat Santore & Company
Bielat Santore & Company is an established commercial real estate firm. The company's expertise lies chiefly within the restaurant and hospitality industry, specializing in the sale of restaurants and other food and beverage real estate businesses. Since 1978, the principals of Bielat Santore & Company, Barry Bielat and Richard Santore, have sold more restaurants and similar type properties in New Jersey than any other real estate company. Furthermore, the firm has secured in excess of $500,000,000 in financing to facilitate these transactions. Visit the company's website, http://www.123bsc.com for the latest in new listings, property searches, available land, market data, financing trends, RSS feeds, press releases and more.