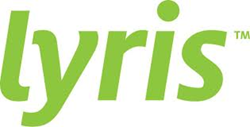 Emeryville, CA (PRWEB) March 31, 2015
Digital marketing solutions provider, Lyris (LYRI) and iCubes, an Indian-based digital marketing agency, will build on their successful partnership to enhance personalized digital messaging. Through this strategic partnership, iCubes will utilize the enhancements of Lyris HQ to automate customer engagement across email and other digital channels.
"iCubes has been an amazing partner for us in the India and Middle East regions and we are excited to continue to build on this relationship," said Bob Kamal, managing director of Lyris APAC. "With this partnership, we look forward to continuing our commitment to providing digital marketing solutions that power customer interactions to drive revenue and loyalty."
Lyris' best-of-breed solution delivery approach empowers marketers with the flexibility to choose, configure, and swap out application components with preferred alternatives, whether these are built by Lyris, other technology vendors, or themselves. iCubes customers, such as Titan Industries, Tata, McGraw-Hill and FoodPanda, can now interconnect and tailor their marketing technologies to better enable value-based customer experiences. And as new digital offerings emerge, their digital marketing strategies can be synergized into the cross-channel application ecosystem.
"We look forward to strengthening our foothold in the market by leveraging Lyris' multi-product offerings both at the customer acquisition and retention level," said Sahil Chopra, co-founder at iCubes.
iCubes customer Vipin Lalit, marketing manager, E-Commerce at Titan Industries says: "We are really excited about working with iCubes and look forward to fully utilizing the capabilities of Lyris' platform. Over the years iCubes has helped us to harness the best from our email programs and we look forward to taking our email programs to the next level with Lyris' robust digital messaging technology."
"With the latest addition of Lyris' rich product features such as automated preferential mailing based on historic engagement and real-time re-targeting, we aim to build deeper customer engagement, relevancy, increased conversions and improved return for digital marketing investment," commented Jacob M George, co-founder at iCubes.
About Lyris
With more than 20 years experience, Lyris is a global leader of innovative email and digital marketing solutions that help companies reach customers at scale and create personalized value at every touch point. Lyris' products and services empower marketers to design, automate, and optimize experiences that facilitate superior engagement, increase conversions, and deliver measurable business value. The Lyris solutions portfolio is uniquely comprised of award- winning messaging automation software, digital marketing strategy and deliverability services, and a componentized and flexible integration framework that revolutionizes the way marketers can extend digital messaging across the enterprise. More than 5,000 companies worldwide partner with Lyris to manage connected customer communications.