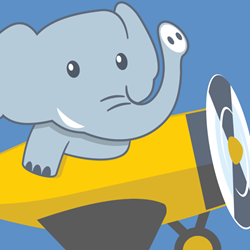 With the right information, any traveller can take simple precautions to stay safe and healthy during their travels.
Toronto, Canada (PRWEB) March 31, 2015
On March 1, 2015, Sitata issued its 10,000th health and safety alert for travellers. Since it's founding in 2012, Sitata has posted daily electronic health and safety alerts of all travellers who register their itinerary with Sitata. Travellers can access these alerts wherever and whenever they are travelling anywhere in the world. Health alerts identify the exact locations where outbreaks of infectious disease, such as dengue fever, chikungunya, measles, malaria, hand, foot and mouth disease, and other infectious diseases that can affect the health of the traveller, are occurring. Sitata's safety alerts include civil protests or disruptions, violence against tourists, and other unsafe situations.
Dr. Ronald St. John, co-founder of Sitata, noted, "With the right information, any traveller can take simple precautions, like avoiding mosquito bites or following simple food and water precaution, to stay healthy during their travels."
A traveller who avoids becoming infected will not bring that disease back to his/her home country where it could spread. In addition, Sitata tells the traveller what areas of the city or country to avoid for his or her own safety. With many areas of civil unrest and terrorist attacks at travel destinations such as Egypt, Nigeria, Lebanon, among others, Sitata pinpoints where demonstrations take place so that travellers can avoid being swept up in a violent protest.
About Sitata
Sitata is a team of highly qualified medical doctors and engineers who are passionate about safe travel. We use advanced software algorithms to monitor the world for disease outbreaks and safety hazards. To ensure it meets the concerns of a traveller, Sitata staff review each travel alert before it is published. Sitata is building the next generation of tools for travel health and safety for both travellers and travel professionals.