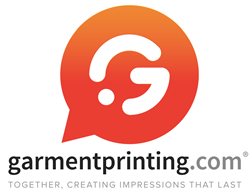 "take care of the pennies and the pounds will take care of themselves"
London (PRWEB UK) 31 March 2015
Garment Printing will support any charity it can. Their slogan is "Together, Creating Impressions That Last"…and this is how they do it…
Recently they were contacted and printed for a charity client who wanted digital printed t-shirts for a campaign called Penny for London, which is operated by the Mayor's Fund for London with support from its partners.
"The children and young people of our great city are its future. It is vital that we invest in these youngsters now in order to ensure the future of the city," said Boris Johnson, Mayor of London.
This charity grabbed the attention of all the team at Garment Printing, who offer customised clothing services and t shirt printing services for London and across the UK. "The message is simple and effective. Every little counts, and if we all do a little, it will make a difference" said Gavin, Director of Garment Printing.
Garment Printing will now offer discounted printing services to Penny For London, and the discounts will then be used as donations to the charity.
Garment Printing offer a Price Beat Promise for all charity clients, so don't miss out on your chance to save important pennies, because the pounds will then look after themselves.
Notes to Editors:
Garment Printing.co.uk is an industry leading promotional and customised clothing company, created to maximise the efficiency of marketing teams & agencies, and also to offer great discounts and donations to Charities and good cause campaigns. Founded by Gavin Drake and with over 15 years experience and trusted by global brands, such as Mindshare, Coca Cola, Skype, Google and Saatchi and Saatchi, it simplifies the printing process with express turnaround times and unrivalled customer service. A complete range of bespoke customisation techniques is offered including screen-printing, embroidery and the latest direct to garment t-shirt printing and dye sublimation all over t shirt printing technology. Our international integrated supply chain enables us to out perform our competition, making all time critical orders possible. Garment Printing's agency work involves consultation to global brands; marketing teams and promotional agencies, to ensure all printed clothing campaigns are realistic, within budget and effective. Our multilingual dedicated teams at Garment Printing work as extended members of your business to efficiently exceed customer and client expectations.