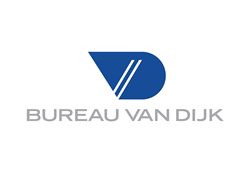 Brazil retained its position as the region's key growth driver in Q1, which was underlined by the fact that M&A value targeting the country increased even while overall value for the period was lower.
New York, NY (PRWEB) April 01, 2015
The value of mergers and acquisitions (M&A) targeting companies based in Latin America, including regional tax havens, declined quarter-on-quarter in the first three months of 2015, driven by lower volume and a significant drop in private equity investment, according to information collected by the leading M&A database Zephyr. Deals worth a collective USD 70,814 million were announced between January and March, which is down 8 percent on USD 76,774 million in Q4 2014. In a 12-month comparison, the result was largely unchanged from the USD 70,984 million-worth of M&A recorded in Q1 2014. Volume fell by 31 percent from 761 deals in Q4 2014 to 525, marking a two-year low.
A single Brazilian deal accounted for a fifth of the region's total M&A value in Q1, according to Zephyr. Petroleo Brasileiro announced the sale of assets worth USD 13,700 million in the region's biggest transaction of the quarter. The Brazilian oil giant said fuel distribution unit Petrobras Distribuidora and transportation business Transportadora Associada de Gas are among assets it is looking to divest.
Brazil maintained its leading position in the rankings of countries by M&A volume and value in Q1 2015. Companies based in the country were targeted in 128 transactions worth a collective USD 23,895 million. This is compared to 173 worth an aggregate USD 19,523 million in Q4 2014, which in monetary terms represented a 22 percent increase quarter-on-quarter and the highest result for a year (Q1 2014: USD 24,594 million).
Lisa Wright, Zephyr director, commented: "Brazil retained its position as the region's key growth driver in Q1, which was underlined by the fact that M&A value targeting the country increased even while overall value for the period was lower. In spite of the overall decline in Latin American value from Q1, the result is very similar to the same time last year, meaning we could see improvements later in 2015."
Private equity and venture capital (PE and VC) investment value targeting Latin American companies slowed for the fourth successive quarter in the January to March period, while volume dipped after a brief upturn at the end of last year, according to Zephyr. Investment value halved to USD 1,089 million in Q1 2015 from USD 2,208 million in Q4 2014 and has decreased by 88 percent over the course of the last 12 months (Q1 2014: USD 9,079 million). Volume slipped by 13 percent from 45 to 39 deals quarter-on-quarter and by 30 percent compared to the same time a year ago (Q1 2014: 56 transactions).
Ends
For further information, please contact:
Zephyr Editorial
+44 (0)161 838 9554
zephyreditorial(at)bvdinfo(dot)com
Notes to Editors:
The date range is 01/01/2015 – 30/03/2015 inclusive
Activity is based on the activity of the target company
Deal status is announced, completed, pending or unconditional
The sector breakdown uses targets' activities as defined to be 'Major Sectors' by Zephyr
The South and Central America region covers target companies in Anguilla (AI), Antigua and Barbuda (AG), Argentina (AR), Aruba (AW), Bahamas (BS), Barbados (BB), Belize (BZ), Bermuda (BM), Bolivia (BO), Brazil (BR), British Virgin Islands (VG), Cayman Islands (KY), Chile (CL), Colombia (CO), Costa Rica (CR), Cuba (CU), Curacao (CW), Dominica (DM), Dominican Republic (DO), Ecuador (EC), El Salvador (SV), Grenada (GD), Guatemala (GT), Guyana (GY), Haiti (HT), Honduras (HN), Jamaica (JM), Mexico (MX), Nicaragua (NI), Panama (PA), Paraguay (PY), Peru (PE), Saint Kitts and Nevis (KN), Saint Lucia (LC), Saint Vincent and the Grenadines (VC), Sint Maarten (SX), Suriname (SR), Trinidad and Tobago (TT), Uruguay (UY), Venezuela (VE)
About Zephyr
Zephyr is an information solution containing M&A, IPO and venture capital deals and rumors with links to detailed financial company information. Zephyr covers various deal types including M&A activity, IPOs, joint ventures and private equity deals. It's published by Bureau van Dijk (BvD). The deals on Zephyr are linked to the company financials and peer reports on BvD's product range, which includes Orbis, Amadeus and Osiris, for company valuation and benchmarking.
Zephyr contains information on over one million deals. Over 85,000 deals are added each year depending on levels of deal activity. Zephyr has no minimum deal value. All deal information is translated into English. Zephyr's UK and Singapore researchers speak over 40 languages and use native language and English sources in their deal research. http://www.zephyrdealdata.com
About Bureau van Dijk
Bureau van Dijk (BvD) is one of the world's leading publishers of electronic business and company information. The company has over 30 offices worldwide. BvD is best known for its range of international company information products that combines multiple high-quality data sources with flexible software to allow users to manipulate data for research, marketing intelligence and analysis. Products include Orbis, Amadeus, Bankscope, Oriana and Osiris. BvD also publishes the global M&A database, Zephyr. http://www.bvdinfo.com