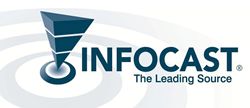 Attendees will have the opportunity to network with government, private companies and other stakeholders from around the world to discuss funding and partnership opportunities in the war against bioterrorism
Los Angeles, CA (PRWEB) April 02, 2015
Infocast, the leading business intelligence and networking events producer in the biodefense industry, has announced the 13th Annual Vaccines + Therapeutics Summit, scheduled on June 2–4, 2015, located at the Almas Temple Club in Washington D.C.
In recent years, US government focus on national security threats posed by public health issues has broadened beyond bioterrorism to include antimicrobial resistant infections and emerging infectious diseases such as Ebola, Chagas, Dengue, and Chikungunya. In response to these threats, $5.4 billion in new funding has been approved to combat Ebola, and many government agencies such as BARDA, DTRA, NIH, CDC, JPEO-CBD and the FDA are shifting their approaches in order to drive technological innovations that will have broad applications to other commercial markets.
Infocast has organized the 13th Annual Vaccines + Therapeutics Summit to provide a gathering place for government and industry leaders to discuss funding and partnership opportunities in fighting against bioterrorism, emerging infectious diseases and antimicrobial resistance. Speakers from the National Institutes of Health, Centers for Disease Control and Prevention, Merck Vaccines, GSK Vaccines, Defense Threat Reduction Agency, Novartis Vaccines, Biomedical Advanced Research and Development Authority, Joint Program Executive Office Chemical and Biological Defense and many more will be on-hand to address a plethora of issues and opportunities. They will address how to develop strategies to combat bioterror threats and emerging infectious diseases, the future of advancing medical countermeasures capabilities and infrastructure to protect public health and provide an a global overview of antimicrobial resistance.
Attendees will have the opportunity to network with government, private companies and other stakeholders from around the world to discuss funding and partnership opportunities in the war against bioterrorism, infectious disease threats and antimicrobial resistance.
For more information, to register, or to join as a sponsor, visit the event website at infocastinc.com/vaccines-therapeutics or contact Infocast at 818-888-4444.
About Infocast
For over 25 years, Infocast has produced the highest quality events, tailored to the needs of the industries we serve. We intensively research the marketplace, pulling from an extensive network of experts to give you the information and connections to succeed.