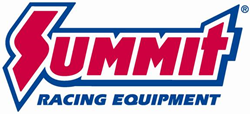 Tallmadge, OH (PRWEB) April 10, 2015
In celebration of BIGFOOT's 40th anniversary, the 2015 Summit Racing Equipment Atlanta Motorama will be the first—and perhaps only—time all 12 BIGFOOT monster trucks will be on display in one place. The Motorama will be held Saturday, April 18 and Sunday, April 19 at Atlanta Motor Speedway.
"It is great being able to have all of my trucks in one place—we can't thank Summit Racing Equipment and their team enough," said BIGFOOT owner Bob Chandler.
The BIGFOOT truck and driver lineup will include:

BIGFOOT #1 with Bob Chandler—the Original Monster Truck® (April 18 only)
BIGFOOT #5 with Jim Kramer—world's tallest and heaviest Monster Truck
BIGFOOT #8 with Bob Brown—first tube-chassis BIGFOOT
BIGFOOT #10 with JR Adams—first mid-engine BIGFOOT
BIGFOOT #11 with Kevin Koszala—made 1995 record jump of 117 feet
BIGFOOT #12 with Ron Bachmann—first display BIGFOOT
BIGFOOT #14 with Josh Gibson—made record jump over an airliner in 1999
BIGFOOT #15 with Rick Long
BIGFOOT #18 with Larry Swim—first Concussion chassis BIGFOOT
BIGFOOT #19 with Darron Schnel—first CRD chassis BIGFOOT
BIGFOOT #20 with Bryan Bertoletti—world's only battery-powered Monster Truck
BIGFOOT #21 with Dan Runte—the Summit Racing BIGFOOT
40 Years of BIGFOOT
BIGFOOT was born in 1975 when Bob and Marilyn Chandler turned a brand new Ford F-150 pickup into the showcase for their new 4x4 shop, Midwest 4 Wheel Drive Center. The family spent weekends at off-road events and tearing through the gravel-bottom rivers of southern Missouri, where Bob's lead foot earned the truck its BIGFOOT name. Over time, the truck got bigger with upgrades like military-grade axles, huge tires, and rear steering.
It was Bob's decision to drive BIGFOOT over a of couple junk cars that really caught the public's attention. An event promoter saw a taped copy of the aptly named Car Crush and asked Bob to do it in front of a crowd. The rest, as they say, is history. Bob and Marilyn built other BIGFOOT trucks to meet the demand for appearances—and an industry was born. Since then, BIGFOOT trucks have appeared in 26 countries, seven Hollywood movies, and hundreds of TV shows and specials.
And There's More
In addition to the BIGFOOT family reunion, the Summit Racing Equipment Atlanta Motorama will feature two full days of high performance fun:

Car show midway
Car show with awards in multiple categories
Summit Racing Manufacturers Midway with more than 150 manufacturers
Autograph session with Summit Racing's NHRA Pro Stock Champions Greg Anderson and Jason Line, plus BIGFOOT creator Bob Chandler
American Street Car Series Autocross sponsored by AARP
Nightly Speedway Cruise—show participants can drive on the high banks of Atlanta Motor Speedway
Speedway Salon featuring some of the most expensive cars in the country
Classic vehicle auction—one of the largest in the southeastern U.S.
Swap meet and car corral
Hot Rodders of Tomorrow Competition—high school shop programs disassemble and reassemble an engine in a timed event
Pinstriper panel jam
Vintage trailer show
Kids Zone activities
Summit Racing Equipment Atlanta Motorama show hours are 9 am to 5 pm Saturday, April 18 and 9 am to 4 pm Sunday, April 19. For more information and ticket pricing, visit http://www.AtlantaMotorama.com or call (770) 946-4211.
Summit Racing Equipment
http://www.SummitRacing.com
1-800-230-3030