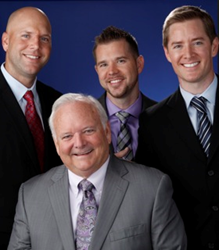 "TSE's cornerstone is 'The Golden Rule': Treat everyone as we want to be treated. This holds true for our employees, customers, partners, suppliers, and anyone we have the pleasure to come in contact with. – Rick Klingel, TSE President
Clearwater, FL (PRWEB) April 07, 2015
The Tampa Bay Business Journal has named TSE Industries, Inc. Number 8 in its list of the top Manufacturers in Tampa Bay for the second year in a row! This honor comes on the heels of other accolades the company has earned in recent months, including the coveted JEC Americas Innovation Award for VOC and BPA Free Biobased Polyurethane Reinforcing Resin and the ACE Award for Composite excellence.
Located on a sprawling manufacturing campus in Clearwater, FL, TSE Industries is a third generation, family-owned manufacturing enterprise founded in 1962 by Walt and Helen Klingel. Their son, Robert R. Klingel, Sr., serves as its C.E.O. Running the day-to-day operations of TSE are Richard "Rick" Klingel, TSE's President, Robert R. Klingel, Jr., President of TSE's Engineered Polymers Division, and Louis "Brad" Klingel who oversees TSE's UHMW Sheet Division, TSE-OK.
"TSE's cornerstone is 'The Golden Rule': Treat everyone as we want to be treated. This holds true for our employees, customers, partners and suppliers. We proudly share this honor with all of them," stated Rick Klingel, TSE President.
Inclusion in The List of Top Manufacturers is based on company size and scope along with annual sales, among other dimensions. In 2014, TSE, with over 250 employees, reported sales of $72-million earning it place at number 8 on the list for the second year in a row. The company received a letter of congratulations from Florida Governor Rick Scott for earning its place on the list.