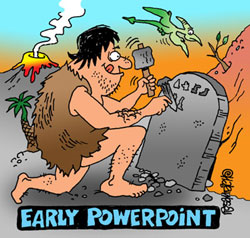 Cartoons and comics can be an integral part of any print publishing platform and work well in conveying the message you want to make an impact with
Chassell, Mich (PRWEB) April 08, 2015
A free daily auto-updating web cartoon for web designers is available. The feature automatically updates at 7PM New York City time, every 24 hours and all cartoons scheduled are guaranteed 100% family friendly. Nothing vulgar. The image is controlled via a PHP script and all that's needed to add this comical content is a simple line of code which can be provided for easily adding to the HTML of any site or blog.
Cartoons for newspaper editors can easily be acquired by publishers seeking an alternative to signing a syndication contract. Navigate to (top far right menu: Cartoon Catalog) and browse any specific category on this site which offers niche-specific cartoons for daily or weekly newspapers. Images of interest can be supplied in high resolution TIFF format and sized to the preferred column width of choice if requested. Interested editors can purchase in one month increments or test the readership with a week's worth of cartoons. Flexible packaging options are available.
Custom cartoon illustrations can be created for any commercial project. Whether for use in print advertising or to use on posters or packaging, humorous illustration is another specialty. Rosandich has created work under the art direction of software designers, for use in "gift books" such as for birthdays, graduations and other special events. Cartoons have also been created for instructional posters, calendars and company greeting cards. Custom cartoons are ideal for promoting events and can be used on apparel such as t-shirts and caps or can be used on direct mail pieces and in email templates, web banners and infographics. Professionals who have customized illustrations created under their art direction will have artwork that is targeted directly to their audience which will make an indelible impression.
Cartoons and humorous illustrations for book publishers are also a specialty as Rosandich has created for many publishers including Pearson Education, John Wiley & Sons, Cengage Learning and Chicken Soup For The Soul. Art directors can acquire existing images from the catalogs or have artwork customized under their direction. Cartoons and comics can be an integral part of any print publishing platform and work well in conveying the message you want to make an impact with.
Additionally, any existing cartoons may be colorized if requested or given new captions to better tailor the comic's message to your readers or visitors.
Cartoonist Dan Rosandich restructured his online cartoon catalog into a specific skill set for those involved in the digital and print industry. DansCartoons offers quality cartoons and services that cater to various professionals in the print and publishing industry. The website offers cartoons to magazine editors, newspaper publishers, consultants who publish their own newsletters, authors and writers who publish their own books, art directors at book publishing companies, professional bloggers and journalists who author their own specific columns or articles including others in need of content. Facilitators have often used cartoons in their Power Point presentations which have worked great for adding some comic relief for their clients. Cartoons are the best form of infographic!