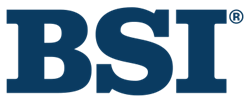 "We continue to create payroll tax solutions for corporations that are the most comprehensive and technically advanced in the industry," said Russell Rindik, BSI Vice President of Operations.
Peachtree Corners, GA (PRWEB) April 30, 2015
Business Software, Inc. (BSI), a leading provider of payroll tax filing, tax calculation and compliance onboarding solutions in the cloud will once again participate in the annual American Payroll Association (APA) Congress, taking place May 5 – 9 in Las Vegas, NV. This 33rd annual event offers workshops, networking opportunities and educational sessions for payroll and Human Resource professionals.
While at the APA Congress, BSI will showcase its suite of cloud-based, innovative payroll compliance products that automate and streamline payroll tax processes, increase efficiency, improve accuracy and reduce costs. Attendees can visit BSI in booth #416 to view these product offerings.
BSI's TaxFactory™ is a dependable, hard-working suite of solutions that automatically responds to the demands of a payroll system, providing tax assignment, wage attachment calculations and much more. This product embodies 36 years of experience and its capabilities, coverage and support are unmatched in the industry.
BSI's ComplianceFactory™ is a comprehensive payroll tax management system that helps organizations pay tax liabilities, file returns and amended reports and process W-2s and 1099 returns.
"We continue to create payroll tax solutions for corporations that are the most comprehensive and technically advanced in the industry," said Russell Rindik, BSI Vice President of Operations. "Our solutions appeal to forward-looking companies that are rapidly adopting multi-tenant cloud technology. We are eager to share our latest innovations with this year's conference attendees."