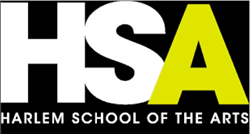 We are very pleased and extremely fortunate to have Mr. Preisser return to the Harlem School of the Arts as its first Artistic Director
New York, NY (PRWEB) April 07, 2015
The Harlem School of the Arts (HSA) announced today that Alfred Preisser, award-winning writer, director and producer of theatre, has been appointed as the institution's new Artistic Director—the first to hold the position in the organization's 50-year history. Preisser previously served as the director of HSA's theatre program from 1999-2007, and his appointment marks the continuation of a now 20-year association with the renowned Harlem cultural landmark. He assumes the position of Artistic Director effective immediately.
Preisser has directed or produced over 50 professional shows in New York, regionally and in Europe. His theatre credits encompass classical works, musicals and experimental theatre, including Macbeth, Caligula, Langston Hughes' Black Nativity, The Medea, and Archbishop Supreme Tartuffe among many others. He led the only professional New York revivals of seminal works such as Melvin Van Peebles' Ain't Supposed to Die a Natural Death and Derek Walcott's Dream on Monkey Mountain and his production of King Lear opened The Folger Shakespeare Library's 75th anniversary season in Washington, D.C. His productions have garnered numerous awards, including the American Theatre Wing Award (Outstanding Artistic Achievement), Drama Desk Award (Artistic Achievement), two Obie awards (Sustained Achievement and Excellence in Theatre), Edwin Booth and Lucille Lortel awards, as well as multiple Audelco awards.
"We are very pleased and extremely fortunate to have Mr. Preisser return to the Harlem School of the Arts as its first Artistic Director," said Charles J. Hamilton, Jr. Esq., Chairman of the HSA Board of Directors. "He is a consummate theatre professional with experience in every aspect of his discipline, and he has a deep commitment to our school and to ensuring that students everywhere have quality arts education. I know that his presence in this new capacity will have a profound impact on the students at HSA."
"I'm excited and honored to be serving this historic Harlem institution and to be working with the board of trustees and the school's leadership to ensure that we continue to enrich the lives of young people through the arts," Preisser said. "HSA has built a strong and vibrant legacy of inspiring and educating through arts training programs in Dance, Music, Theatre and Visual Arts. There's simply no other place like it and I'm truly grateful to have been presented the opportunity to continue to build upon that legacy."
Preisser has taught and directed in Harlem since 1995, including work at the City College of New York, The Schomburg Center, Harlem Stage and The Frederick Douglass Creative Arts Center. In addition, he served as the Founding Artistic Director of The Classical Theatre of Harlem from 1999 - 2009, and under his leadership grew it from a startup company to a nationally recognized theatre with multiple productions added to the permanent archives of Lincoln Center Library for the Performing Arts.
About Harlem School of the Arts
For nearly a half century, the Harlem School of the Arts has transformed the lives of tens of thousands of young people through world-class training in the arts. HSA's mission empowers young people from under-served communities in Harlem and throughout the city to find and develop the artist and citizen within themselves. HSA's environment teaches discipline, stimulates creativity, builds self-confidence and adds a dimension of beauty to the lives of each student.
HSA stands apart among the premier arts institutions in New York City, as the sole provider of quality arts education in four distinct disciplines—music, dance, theatre and visual arts. HSA boasts an impressive alumni base of Tony-award winning actors, celebrated operatic voices and jazz musicians, visual artists, dancers, and inspired citizens who cite HSA as the platform from which they launched careers in law, business and other professional fields. HSA believes that all children deserve access to a quality arts education, empowering them to become the creative thinkers and innovative leaders of tomorrow. For more information about Harlem School for the Arts, visit http://www.HSAnyc.org.