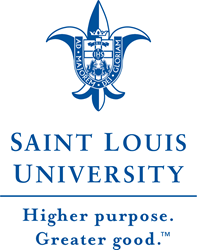 St. Louis, MO (PRWEB) April 07, 2015
The School for Professional Studies at Saint Louis University has named Andrew Molnar as the new director of its Project Management, Contract Management and Aviation Management Programs. In this position, Molnar will teach courses in addition to overseeing the curriculum, hiring faculty and will be responsible for growing student enrollments across all three programs.
The project and contract management programs are offered as a minor or standalone certificates and are designed for working adults looking to pursue a career or enhance their skills in these growing fields. The aviation management program is available to students as a bachelor's degree and can be fully completed online.
Prior to this position, Molnar most recently served as the Senior Program Manager for C5T Corporation, where he lead business development strategies and was acting project and program manager for large-scale initiatives. Prior to this he completed a distinguished career with the military that spanned more than 28 years with various roles including Commander, Portfolio Manager, Program Director, and Program Manager. He has extensive experience in the fields of project management, contract management, operations, logistics and change management.
"We are excited to have Andy join our school at this significant time of growth," says Beth Winfrey Freeburg, Ph. D., Professor and Dean of the School for Professional Studies at Saint Louis University. "This position is crucial to the advancement of our programs and we look forward to leveraging Andy's unique skillset and expertise to serve many more of our adult students seeking degrees and certificates. These are three cross functional areas where we are continuing to see high demand and it is my hope that this strategic hire can take our programs to new markets."
Molnar received his Master's in Strategic Studies from the U.S. Air Force's Air University as well as a Master of Science in Administration from Central Michigan University. He also completed his Bachelor of Science in Natural Sciences from the University of Akron, with a minor in Mathematics, and holds a Master Certificate in Project Management from Villanova University.
About the School for Professional Studies at Saint Louis University
Classes in the School for Professional Studies are typically offered in accelerated eight-week sessions and are designed for busy adults with affordable tuition rates as well as convenient, online classes. SLU for Busy Adults gives working professionals the opportunity to earn their degree with flexible online and evening courses. In Saint Louis University's tradition of excellence, the School for Professional Studies caters to nontraditional students so they can pursue Bachelor's and Master's programs from globally-recognized SLU.