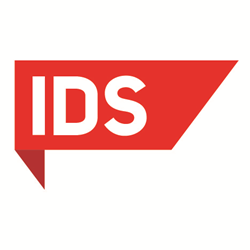 "At IDS, we view our focus on technical expertise and certifications as a focus on our customers." - Justin Mescher, IDS CTO
Chicago, IL (PRWEB) April 09, 2015
IDS today announced it has been named to The Channel Company's CRN® Tech Elite 250. This annual list recognizes an elite group of IT solution providers that have invested in the training and education needed to earn the most advanced technical certifications from leading vendors.
In compiling the list, The Channel Company's research group and CRN editors collaborated to assess the most customer-beneficial technical certifications in the IT channel. These technical certifications—from vendors including Cisco, Citrix, Dell, EMC, HP, IBM, NetApp, Microsoft, VMware and Symantec, among others—have enabled solution providers to deliver an outstanding level of premium products, services and support to their North American customers.
IDS has developed a reputation of helping customers transform the way they deliver IT via a team of industry expert engineers. Over half of IDS is comprised of engineers who hold many of the industry's most prestigious certifications. "At IDS, we view our focus on technical expertise and certifications as a focus on our customers. They rely on us to be constantly evaluating new technologies on their behalf and we take that very seriously," said Justin Mescher, CTO of IDS. "Our engineering team at IDS is one of the best in the industry and we invest heavily in their education and advancement. Being named to the Tech Elite 250 list is really a testament to each and every one of our IDS engineers."
"The solution providers selected for our annual Tech Elite 250 have demonstrated a commitment to excellence and gained industry credibility by investing in the IT certifications necessary to deliver exceptional service to their customers and stay competitive," said Robert Faletra, CEO, The Channel Company." These featured solution providers have enhanced and strengthened their partnerships by earning some of the most difficult certifications from some of the most prominent names in IT. We congratulate these organizations and look forward to their continued success."
Coverage of the Tech Elite 250 will be featured in the April issue of CRN, and online at http://www.CRN.com.
About
IDS is a data center technology integrator and cloud services provider backed by an award-winning IT consulting practice. IDS works with a select list of industry leading technology partners to deliver custom IT solutions. Primary areas of focus are storage, data protection, disaster recovery, data analytics, virtualization, mobility, networking, servers, security, managed services, and cloud. Headquartered in Chicago, Illinois, IDS has experienced incredible growth since being founded in 2002. IDS has established a reputation of moving IT forward through solutions that provide improved efficiency, flexibility, performance and a competitive advantage. Learn more at http://www.idsforward.com.
About The Channel Company
The Channel Company, with established brands including CRN®, XChange® Events, IPED® and SharedVue®, is the channel community's trusted authority for growth and innovation. For more than three decades, we have leveraged our proven and leading-edge platforms to deliver prescriptive sales and marketing solutions for the technology channel. The Channel Company provides Communication, Recruitment, Engagement, Enablement, Demand Generation and Intelligence services to drive technology partnerships. Learn more at http://www.thechannelcompany.com.
Press Contacts:
Alexandra Eesley
IDS
312.334.6408
alex.eesley(AT)idsforward.com
Marc Courchesne
The Channel Company
508.416.1110
mcourchesne(AT)thechannelcompany.com