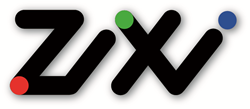 "Embedding Zixi Feeder and Zixi Receiver into our encoders and decoders allows our customers to realize the benefits of sending high quality video securely, over any distance, using Zixi
Waltham, MA (PRWEB) April 13, 2015
Zixi, the industry leader of live broadcast-quality video delivery over public and private IP networks to any device, anywhere, at any time, and Adtec Digital, manufacturer of premium quality head-end and edge products to the Broadcast and Digital Television markets, announce that Adtec Digital is embedding Zixi Feeder™, and Zixi Receiver™ into their EN series encoders and decoders enabling broadcast quality video delivery over IP using Zixi-Link™.
"Broadcasters are looking for ways to streamline costs while extending their reach and delivery of broadcast quality video for contribution, distribution, and backup over IP securely. Using Zixi is key to helping our customers achieve those goals." stated Michele Niec, marketing and PR manager for Adtec Digital. "Embedding Zixi Feeder and Zixi Receiver into our encoders and decoders allows our customers to realize the benefits of sending high quality video securely, over any distance, using Zixi and Zixi-Link over managed and unmanaged internet connections."
"Adtec Digital has been recognized by the broadcast market as the premier provider of encoders and decoders added Ray Thompson, vice president Product Marketing at Zixi. " Zixi is happy to be adding Adtec Digital to the Zixi EcoZystem of partners who have embedded Zixi Feeder and Zixi Receiver enabling broadcasters and media companies to deliver content contribution and distribution at satellite and fiber operating metrics with internet based economics and availability."
Adtec Digital will be using the Zixi SDK to embed Zixi Feeder into their EN series encoders and will be embedding Zixi Receiver into their RD series decoders. Customers can now leverage this integration to form a Zixi-Link, a point–to-point or multi-point to multi-point connection to send broadcast quality video over any distance between Zixi enabled Adtec devices. Zixi-Link can be used for contribution, distribution, satellite backup, disaster recovery, live event production, and linear channel delivery over a standard internet connection.
To learn more about the Zixi-Link, Zixi Edge Points (Zixi Feeder and Zixi Receiver), visit http://www.zixi.com or visit Zixi at NAB in booth # SU10802. To learn more about Adtec series encoders and decoders visit http://www.adtecdigital.com or visit the Adtec Digital booth SU7602
About Zixi
Zixi is revolutionizing contribution, management, production, distribution and consumption of studio-quality video on the Internet. By enabling broadcast news, live sports, service providers, enterprises and video equipment manufacturers to use unmanaged IP networks like the Internet for reliable content delivery to any device, any time anywhere. Zixi's proven, unique transport software eliminates the problems in transporting video that are inherent in IP networks and delivers video of unprecedented quality with no stutter, packet loss or frame-freeze regardless of network conditions. Customers using Zixi to enhance their users' experiences include NASDAQ OMX, the Ultimate Fighting Championship (UFC), Stryker and News Corp. Zixi is privately held and based in Waltham, MA.
About Adtec Digital
Established in 1985, Adtec Digital is a global market leader providing hardware and software solutions for contribution, distribution, studio, commercial insertion and professional video playback applications. Adtec develops equipment and solutions for standard and high definition MPEG 2 and MPEG 4 AVC compression, multiplexing, decoding, ad insertion, playback and data management. Adtec products proudly serve the global broadcast and professional audio-visual markets. Adtec Digital is headquartered in Nashville, Tennessee, with product and development solutions in Jacksonville, Florida. Among other accolades, Adtec Digital is a three-time Superior Technology Award Recipient (STAR) by TV Technology Magazine, and a two-time finalists for the World Teleport Associations' Teleport Technology of the Year Award.––