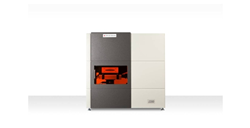 Fremont, CA (PRWEB) April 15, 2015
Applied Spectra, Inc. (Fremont, CA, USA), a leading manufacturer of laser ablation-based analytical instruments, celebrates the 1st year of business for their direct office in South Korea. Applied Spectra (ASI) opened the local office in South Korea, ASI Korea in 2014 to better support the growing LA (Laser Ablation) and LIBS (Laser-Induced Breakdown Spectroscopy) instrument base, while maintaining high customer satisfaction in the region. Today, the Korean branch has expanded its role to closely work with new and existing customers to develop novel analytical applications.
"Applied Spectra believes in building quality, lasting relationships with all of our customers. The establishment of a direct office in South Korea has allowed ASI to respond quickly to our customers in South Korea on the service-related matters, and to provide periodic and timely training to our customers," says Mr. Bosung Jang, Director of ASI Korea Operations.
ASI Korea's office is also expected to serve as the instrument service and sales training site for all ASI international distributors in Asia.
"The direct office in South Korea provides convenient location for our international distributors in China, Japan, Taiwan, India, and SE Asia to obtain product sales and service training. I am excited to have successfully completed our 1st year of ASI Korea operations," says Dr. Jong H. Yoo, Executive Vice President & GM at Applied Spectra. "I look forward to working with ASI Korea's staff in the future to provide value-adding service for our customers in South Korea and for our international distributors."
About Applied Spectra
Applied Spectra is a leading supplier of laser ablation based analytical instruments. The company's unique and innovative analytical products include the J200 LIBS, LA, and Tandem LA – LIBS instruments. ASI instruments provide solutions that simplify the process of elemental chemical analysis, while delivering rapid, high-precision results that are environmentally friendly. Founded in 2004, ASI has a manufacturing and research facility in Fremont, CA, USA. Learn more at http://www.appliedspectra.com.