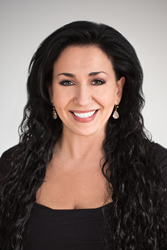 Taylorsville, Utah (PRWEB) April 14, 2015
Salt Lake Community College has named Amy Rees Anderson and Jeffery R. Nelson its 2015 Honorary Doctorate Recipients. They will be presented their degrees at SLCC's 2015 Commencement Ceremony May 7 at the Maverik Center, 3200 South Decker Lake Drive, West Valley City.
Amy Rees Anderson is the managing partner and founder of REES Capital, an investment firm that provides entrepreneurs and business executives' critical guidance and support to help their companies grow. Prior to establishing REES Capital, Rees Anderson was formerly the founder and CEO of MediConnect Global, Inc., one of the largest cloud-based health information exchanges.
Rees Anderson has been featured in The Wall Street Journal, Forbes, Inc. magazine, USA Today, Fast Company, Bloomberg Businessweek and many other national publications as a result of her many accomplishments. She is an in-demand public speaker, a respected mentor, and she lectures at a number of universities. Awards that recognize her business acumen and her company's growth and success include Utah Business Magazine's CEO of the Year, Ernst & Young Entrepreneur of the Year Award, and, as the first woman to receive the award, BYU's Entrepreneur of the Year. Amy currently serves on the boards of numerous organizations, including: Governor Herbert's Advisory Team; Huntsman Cancer Foundation Executive Council; the NACD Board Utah Chapter; and the University of Utah National Advisory board for David Eccles School of Business.
Jeffery R. Nelson has regularly contributed to curriculum design in health and science programs at Salt Lake Community College and has been a supporter of the institution's "Expanding Your Horizons" program which provides education and training for middle-school age girls to help them recognize their potential and pursue opportunities in science, technology, engineering and mathematics.
Beyond his work as CEO at Nelson Laboratories, a leading provider of full, life-cycle microbiology testing services, Nelson has been an active member of the community, serving on several non-profit boards including BioUtah (Utah's Life Sciences Industry Association), the Utah Technology Council, and the Utah Shakespeare Festival. Nelson was also appointed by Utah Governor Gary Herbert to serve as the chairperson of the STEM (Science, Technology, Engineering and Mathematics) Action Center Board, a group dedicated to building tomorrow's high-tech workforce, and helping young people recognize that they can succeed in science and math.
Salt Lake Community College is an accredited, student-focused, urban college meeting the diverse needs of the Salt Lake community. Home to more than 60,000 students each year, the College is Utah's leading provider of workforce development programs. SLCC is also the largest supplier of transfer students to Utah's four-year institutions and a perennial Top 10 college nationally for total associate degrees awarded. The College is the sole provider of applied technology courses in the Salt Lake area, with multiple locations, an eCampus, and nearly 1,000 continuing education sites located throughout the Salt Lake Valley. Personal attention from an excellent faculty is paramount at the College, which maintains an average class size of 20.