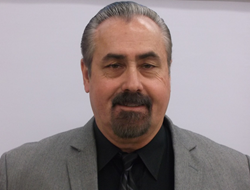 Dale comes to Sound Seal with a wealth of industry knowledge and experience. We are very excited to have him on our team said Dave Gilbert, General Manager of
Agawam, MA (PRWEB) April 14, 2015
Sound Seal, a leading manufacturer of acoustical and noise control products serving the industrial, architectural, commercial and construction industries, announced today that it has hired Dale Asp to serve as the Western Regional Business Development Manager for its Impacta division of acoustical floor underlayments. In his new role at Sound Seal, Dale will work directly with the Impacta distribution network to build and support new and existing business opportunities.
Dale comes to Sound Seal with over 22 years of field sales and channel management experience in the flooring industry. He has held management positions at several industry relevant organizations, including Armstrong, Sika and most recently, Appalachian Flooring.
"Dale comes to Sound Seal with a wealth of industry knowledge and experience. We are very excited to have him on our team and are confident he will be a key contributor in taking the Impacta Division to the next level," said Dave Gilbert, General Manager of Sound Seal. "His overall knowledge of the flooring industry puts him in a strong position to add immediate value to the existing distribution channel."
For more information on Sound Seal's Impacta products, click here.
About Sound Seal
Since 1978, Sound Seal has been a leading manufacturer of acoustical noise control products offering the widest product selection in the soundproofing industry with innovative solutions and outstanding customer service. Sound Seal consists of three product divisions: the Industrial Division that addresses in-plant noise control and environmental noise control; the Architectural Division that handles interiors and finishes, including an award winning line of WoodTrends products; and the Impacta Flooring Division that offers floor underlayments. For more information, please visit http://www.soundseal.com or call 413-789-1770.
For more information, contact:
Jeff Lavery or Jill Anderson
SVM Public Relations for Sound Seal
jeff.lavery(at)svmpr(dot)com
jill.anderson(at)svmpr(dot)com
(401) 490-9700