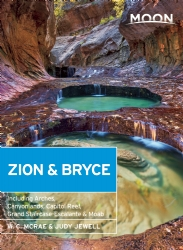 Whether your kids are hikers, swimmers, or explorers, you can be sure that America's national parks will amaze and inspire them.
Berkeley, CA (PRWEB) June 01, 2015
On February 19th, 2015, President Obama introduced the "Every Kid in a Park" initiative that provides all fourth grade students and their families with free admission to national parks for a full year. According to a White House press release, "In the lead-up to the 100th birthday of the National Park Service in 2016, the President's Every Kid in a Park initiative is a call to action to get all children to visit and enjoy America's unparalleled outdoors."
To ease the planning process and ensure that kids and their families get the most out of their experience, Moon is promoting its many recent, full-color national park guides through several wonderful limited-time offers. Beginning this month, Moon's individual guidebooks to Arizona and the Grand Canyon, the Four Corners region, Mount Rushmore & The Black Hills, Arches & Canyonlands, and Yellowstone & Grand Teton, may be purchased for $0.99 through the end of June wherever ebooks are sold. Throughout the remainder of 2015, Moon will offer additional national park ebooks for $0.99. These complete guides offer information on park gateway cities, accommodations, sightseeing, camping, and outdoor recreation both in the parks and in areas nearby.
Additionally, Moon is offering the all-new third edition Moon National Parks Sampler ebook as a free PDF at moon.com/national-parks. Parents, teachers, and students will find an overview of many of North America's national parks in this fun-to-browse ebook that includes suggested itineraries, maps, and photos. Previous editions of Moon National Parks Sampler will continue to be available for $0.99 at all participating ebook retailers.
Whether your kids are hikers, swimmers, or explorers, you can be sure that America's national parks will amaze and inspire them. Use these resources to take advantage of the Every Kid in a Park initiative, and to plan your next fun and educational (and hopefully free!) park visit. For more information about traveling to national parks with your children, check out the recent moon.com article, "Kid-Friendly Activities at U.S. National Parks."
# # #
About Avalon Travel
Avalon Travel is the largest independent travel publisher based in the United States. Major series include Rick Steves, the top-selling European guidebook series in the US; Moon, with guides to more than 200 destinations around the world; and Road Trip USA. Based in Berkeley, California, Avalon is a member of the Perseus Books Group. For more information, visit avalontravelbooks.com.
About Moon | Moon.com
Moon makes independent travel and outdoor exploration fun and accessible. With expert writers delivering a mix of honest insight, first-rate strategic advice, and an essential dose of humor, Moon Handbooks ensure that travelers have an uncommon and entirely satisfying experience. Moon not only guides, Moon inspires. You can visit our website at moon.com.