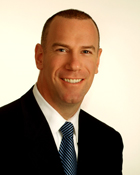 Myrtle Beach, SC (PRWEB) April 16, 2015
For three days in July attorneys from across the country will gather for PILMMA's Super Summit at the Radisson Hotel Fort Worth North-Fossil Creek, Fort Worth TX to learn from the best in the business. Those in attendance are guaranteed to receive the nuts and bolts necessary to lock down a solid approach to running the machine that is a successful law firm.
The list of those set to take the stage is impressive to say the least. Ken LaVan, the co-founder and president of LaVan & Neidenberg, P.A., a nationally recognized Social Security and Veterans disability law firm has been featured on CNNfn, written about in Entrepreneur Magazine Business Start Ups (twice), and was a keynote presenter at Chicago Mayor Daley's Educational Summit. In 2010, he launched EZ Claim, a software that helped his firm realize a 60% increase in accepted client intakes, while decreasing staff to client ratio by 25% within the first year. Most recently, his disability law firm received the Engine of the Week Award from IBM, an honor given to midsize businesses that have transformed themselves using insight and IBM technology. Referred to by some as a legal management guru, LaVan's presentation will show you how to decrease your employee turnover, and it isn't what you think, he says.
Another authority on law firm management, Tim McKey of Vista Consulting, will prompt attendees to examine their own firms and identify breakdowns in communication, bottlenecks, and various other killers of productivity, efficiency and ultimately successful growth in his presentation, "Efficient, Effective? How Does Your Shop Run?"
For the full agenda or to register online, visit http://www.pilmmasummit.com Pricing for this event is discounted until April 30th. Seats are limited and after the deadline, prices will increase. For those who want to take advantage of the early registration discount but are unsure of their calendar, PILMMA is offering a full refund for those registered who cancel 30 days prior to the event. For additional questions regarding the event or PILMMA membership, contact Valerie at 1-800-497-1890 x102 or simply email Valerie(at)pilmma(dot)org.
ABOUT PILMMA
The Personal Injury Lawyers Marketing and Management Association (PILMMA) is the premiere organization dedicated to providing injury and disability lawyers with the information they need on how to better market, manage and grow their law firms. Each year PILMMA holds Marketing and Management events that bring together the best minds in the industry along with personal injury and disability lawyers from across the country to discuss the latest innovations and strategies in the world of legal marketing. To learn more about PILMMA, visit http://www.pilmma.org.