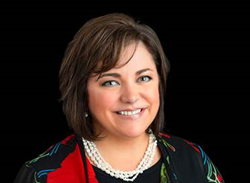 Atlanta, GA (PRWEB) April 16, 2015
Gables Residential is proud to announce the promotion of Shelly Coulter to Vice President of Operations, Third-Party, Texas as it continues to focus on its significant Third-Party business platform". Shelly has been a tenured associate with Gables since 2006. During her tenure with Gables, Shelly has worked on both Third-Party and REIT assets, and most recently was the Assistant Vice President for Gables REIT operations for Dallas and California.
Shelly has been a valuable contributor to the Gables organization, She has served on numerous task forces and special projects within the organization as well as being recognized industry-wide. In 2009, Shelly was recognized as Regional Manager of the Year with Gables and in 2012, she was selected as finalist in the NAHB Multi Family Pillars of the Industry Award for Regional Manager of the Year.
"I have personally had the pleasure of working with Shelly for many years, and I look forward to working with her in her new role as Gables continues to expand our Third-Party business in Texas. Her special blend of attention to detail, taking care of the customer and overall dedication will be an integral part of our success as we grow our Third-Party operations," stated Donna Summers, Senior Vice President of Operations.
About Gables Residential
Gables Residential is an award-winning, vertically integrated, real estate company and privately held REIT specializing in the development, construction, ownership, acquisition, financing and management of multifamily and mixed-use communities. Gables Residential owns, develops and manages communities in high-growth U.S. markets such as Atlanta, Austin, Boston, Dallas, Denver, Houston, South Florida, Southern California and metropolitan Washington, D.C. Gables also provides third party management services in the New York, New Jersey, Baltimore, Frederick, Tampa, Phoenix, Seattle, San Antonio, Charlotte, Central and North Florida markets.
Gables manages approximately 32,000 apartment homes and 400,000 square feet of retail space and has received national recognition for excellence in development, management, sales, marketing, training, benefits and corporate accommodations. These achievements reflect the impact of our experienced and dedicated team members, our superior knowledge of the markets served, and expertise in development and management.