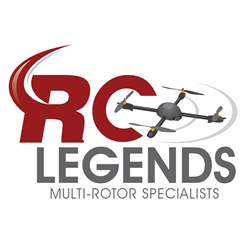 We are pleased to announce that the team will be attending a range of great air shows this year, culminating in the Cosford Large Scale Models Show in Shropshire
(PRWEB UK) 17 April 2015
The Wolverhampton based retailers, who specialise in the building and flying of rotor flight systems, will be taking part in five shows throughout England between May and July 2015.
Beginning with the Blackbushe Model Air Show in Hampshire on 16th May, RC Legends will be displaying and demonstrating their range of remote controlled multi-rotor products.
The RC Legends team then move on to the Long Marston Model Air Show in Warwickshire between 30th and 31st May, the Weston Park Model Air Show from 19th – 21st June and the Wings and Wheels show in Essex on 27th and 28th June.
Their summer air show tour concludes with the Cosford Large Scale Models Show, taking place on 18th and 19th July. As this is a local event for Wolverhampton-based RC Legends, they are expecting a great number of Midlands' drone-enthusiasts to attend the event.
As well as taking the opportunity to display and demonstrate their range of remote controlled multi-rotor products, RC Legends will also be launching competitions and giveaways at the shows. Edward Brotherton, Manager at RC Legends, said:
"We are pleased to announce that the team will be attending a range of great air shows this year, culminating in the Cosford Large Scale Models Show in Shropshire. We are excited to display all of our multi-rotor range to RC enthusiasts throughout the country and we'll be easy to spot in our bright red marquee!"
To find out more about the products and services available from RC Legends, or for more information on any of the air events that they will be attending, please visit the RC Legends website at http://www.rclegends.co.uk/