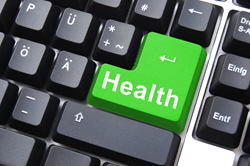 The Wellness Minute and Nutri-Q Health Questionnaire are both power tools Vital Health, Inc. provides in order assist our clients serve as their own health advocate
Orland Park, Illinois (PRWEB) April 20, 2015
"Stressing the importance of becoming your own health advocate is a principle I try and foster to each of my clients," began Barbara Griffin, NMD, CNC, Certified Gluten Practitioner, and director, Vital Health, Inc. "The Nutri-Q Health Questionnaire is an excellent vehicle in taking the first steps in identifying how to optimally nourish the body from the inside out. It has proven to be an effective educational tool in helping to identify which areas of the body can best be supported and respond to specific vitamins, minerals and nutritional supplements."
The Nutri-Q Health Questionnaire asks detailed questions about health "symptoms" the participant may be having. Information is gathered regarding each of the body's functional systems. Next, Nutri-Q Health Questionnaire utilizes a sophisticated nutritional software program to analyze the participant's answers. A series of detailed informational reports are generated. Lastly, based on the information gathered and data analyzed, Nutri-Q Health Questionnaire identifies which vitamins, minerals, or herbs are right for the body. If the participant chooses, they can order the nutritional supplements directly from Biotics Research, an industry leader in the development and manufacturing of superior nutritional supplements.
Dr. Griffin added, "The Nutri-Q Health Questionnaire is not intended diagnose or replace seeking medical attention. It is designed to serve as an educational tool and platform from which conversation with a health care professional can begin."
The Nutri-Q Health Questionnaire can be accessed from the Vital Health, Inc. website, http://www.vitalhealth.org. The Nutri-Q Health link can be found under the Wellness Minute tab. The Wellness Minute is a free video magazine that is offered by Vital Health, Inc. The Wellness Minute subscriber will receive a four-minute video weekly via e-mail. Each week a new current health topic will be covered.
"We are fortunate that we live in a technology-based world in which information on current health advancements are readily at our fingertips. The Wellness Minute videos will deliver quick-tips and information on today's current health trends. The Wellness Minute and Nutri-Q Health Questionnaire are both power tools Vital Health, Inc. provides in order assist our clients serve as their own health advocate," remarked Dr. Griffin.
Vital Health, Inc. recommends talking to your healthcare professional before beginning any nutritional regime.
About Vital Health, Inc.:
At Vital Health, Inc. Dr. Griffin integrates a whole body approach with the intention of facilitating wellbeing and optimal health amongst her clients. Dr. Griffin's specialties include: traditional naturopathy, nutrition, EAV Meridian Stress Assessment, Food Sensitivity Screening, Environmental Screenings, Iridology, SKASYS, Live Blood Cell Analysis as well as established integrative therapies such as Neuroemotional Therapy, Neuromodulation Technique, Cold Laser and clinician for Spectracell Laboratories, Inc. Vital Health, Inc. is located within the office complex of the Orland Park Crossing, 14225 S. 95th Avenue Suite 409, Orland Park IL, 60462. 708-226-1131. http://www.vitalhealth.org