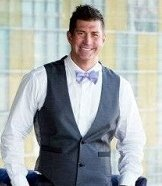 Denver, Colorado (PRWEB) April 23, 2015
Mortgage Banker, Mr.Jason M. Ruedy, also known as The Home Loan Arranger, has seen an increase in the number of mortgage applications submitted to his office since the beginning of the 2015 spring season. The increase reinforces statistics recently published by CNBC.com that state the volume of mortgage applications increased 4.6 percent (year over year) for the week ending March 27.
Typically, spring is one of the real estate market's busiest seasons, and the number of mortgage applications being handled by The Home Loan Arranger is an indication that home sales and mortgage refinances are on the rise.
According to the abovementioned CNBC.com article published on April 1, 2015, Mortgage Applications Surge on Spring Demand, "Despite volatility in interest rates, mortgage applications moved decidedly higher last week, continuing their strong stride into spring."
The article also states, "Both conventional and government loans moved higher, showing that more first-time buyers may be getting into the market. Government-insured FHA loans, as well as Veterans Administration loans, tend to be the product of choice for these buyers, and their volume grew by 19 percent from a year ago."
Mr. Ruedy's office continues to meet the demands of the real estate market by assisting first-time homebuyers, buyers moving into larger or smaller homes, buyers moving to different geographic locations, and homeowners wanting to refinance into lower interest rate mortgages.
"I work with a wide range of clients every single day. From first-time homebuyers to homeowners hoping to downsize into a smaller home, my office provides the most experienced mortgage assistance available. No matter how large the rush of clients this springtime, my office is equipped to handle the volume!" - Jason M. Ruedy, The Home Loan Arranger
Mr. Ruedy advises anyone thinking about applying for a mortgage to get their paperwork in order, and decide which type of mortgage will be the most beneficial to them. Interest rates are still low, but rates may rise at any point in the future. Therefore, taking advantage of low interest rates while they are still available is of paramount importance. The Home Loan Arranger is offering a free consultation to anyone interested in meeting one-on-one with a highly experienced mortgage professional.
About The Home Loan Arranger:
Mr. Jason M. Ruedy, also known as The Home Loan Arranger, has 20+ years of experience in the mortgage business. His company was built around the crucial principles of hard work, discipline, and determination. The Home Loan Arranger evaluates client applications quickly and efficiently and structures loans with the best possible terms. Mr. Ruedy is successful in achieving loan closings for clients while meeting their highest expectations. Jason M. Ruedy is ranked #2 in the state of Colorado by Scotsman Guide, which is the top leading resource for mortgage originators.
For media inquiries, please contact Mr. Jason M. Ruedy, "The Home Loan Arranger":
The Home Loan Arranger
512 Cook St #100
Denver, CO USA
Phone: (303) 862-4742
Toll Free: (877) 938-7501
http://www.thehomeloanarranger.com/