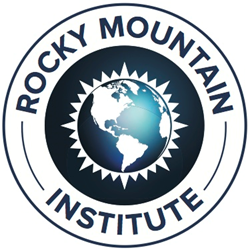 This guide enables real estate investors to tap into tenant values and improve overall net operating income. -Mike Bendewald, RMI
Snowmass, Colorado (PRWEB) April 21, 2015
Today, Rocky Mountain Institute (RMI) released a comprehensive guide to help real estate investors better evaluate opportunities for deep energy retrofits to accelerate and scale investment. The guide, How to Calculate and Present Deep Retrofit Value: A Guide For Investors, complements the guide RMI published in January 2014 for owner-occupants. The new guide also provides the thought leadership behind three online courses and a spreadsheet tool being co-developed with the Institute of Real Estate Management (IREM) for release before this summer.
Many real estate investors are beginning to realize they can earn higher returns from their properties by investing in deep retrofits, which employ integrated efficiency measures to reduce energy consumption by 30 percent or more compared to pre-retrofit use while achieving superior sustainability. These types of retrofits can reduce operating costs and are able to improve the satisfaction and health of occupants, as well as enhance the sustainability leadership, reputation, and risk management of tenant companies.
"This practical guide enables real estate investors to tap into these tenant values through higher rents, occupancy, and tenant retention. These revenue benefits supplement lower operating costs to improve overall net operating income and as a result property sales prices," said Mike Bendewald, a manager in RMI's buildings practice.
RMI is working to equip real estate investors with practical guidance to incorporate all the value elements of deep energy retrofits—both energy and non-energy benefits—into their decision making. This guide defines and provides clear guidance for investors to identify key value elements for deep retrofits, including how to prepare a comprehensive deep retrofit value report to be presented as part of a retrofit capital request. The key value elements include:
● Retrofit capital costs—retrofit projects can have little cost premium if timed with other capital improvement projects
● Non-energy operating costs—deep retrofits can reduce operating costs associated with maintenance and insurance costs, as well as increase a building's occupied space through equipment downsizing and better occupant use of space
● Tenant revenues—retrofits can enhance demand, resulting in increasing rents, occupancies, absorption, and tenant retention
● Sales revenues—sales revenue premiums from deep retrofits result from higher net operating income, increased investor demand, and risk reduction
● Retrofit risk analysis—the thorough identification and evaluation of risks enables action to mitigate and accurately price them, helping to maximize value from the other value elements
"The RMI deep retrofit value practice guide provides a useful methodology to assess the often less-tangible benefits of investment in deep energy retrofits, such as increased tenant-based revenues. The sample report is a particularly insightful component in highlighting how a comprehensive assessment of value and risk bolsters the case for deep retrofits," said Brenna Walraven, CEO and founder of Corporate Sustainability Strategies, Inc.
To download and learn more about the deep retrofit value guide for investors, visit http://www.rmi.org/deep_retrofit_value_guide_for_investors.
About Rocky Mountain Institute
Since 1982, Rocky Mountain Institute has advanced market-based solutions that transform global energy use to create a clean, prosperous, and secure future. An independent, nonprofit think-and-do tank, RMI engages with businesses, communities, and institutions to accelerate and scale replicable solutions that drive the cost-effective shift from fossil fuels to efficiency and renewables. For more information, please contact media(at)rmi(dot)org