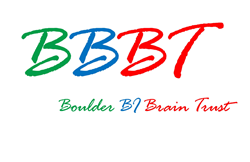 I'm looking forward to educating a number of members in the Boulder data community on Apache Spark -- Paco Nathan, Director Community Evangelism, Databricks
Boulder, Colorado (PRWEB) April 22, 2015
On Friday, April 24, 2015, Databricks' Director of Community Evangelism, Paco Nathan, will brief BBBT members on the use of Databricks Cloud, a hosted end-to-end data platform powered by Apache Spark. The session will cover cloud-based notebooks using Apache Spark with Scala, Python, and SQL, including a brief introduction and history of Spark, and where it fits within the landscape of Open Source frameworks for Big Data.
"I'm looking forward to educating a number of members in the Boulder data community on Apache Spark. It's become one of the most popular open source projects today," said Paco Nathan. "The more Databricks can do to show Spark has a hub of innovation and opportunity with speed, ease of use, and sophisticated analytics, the better."
"Spark has become the darling of open source Big Data aficionados. It has one of the largest open source communities in this area, with Databricks contributing significantly to maintain its momentum. Add cloud to the mix and you get a very compelling story," said BBBT Founder, Claudia Imhoff. "I look forward to hearing more about this combination from Paco Nathan - their Community Evangelist."
A podcast summarizing the presentation will be available at the BBBT podcasts page and a video of the presentation will be available at the BBBT videos page.
About BBBT
The Boulder Business Intelligence Brain Trust has served the BI industry since 2006. It is a consortium of over 180 industry analysts, experts, and practitioners from around the world. BBBT hosts BI industry vendors who provide extended, interactive briefings, streamed live as webinars exclusively to BBBT members. It's a reciprocal arrangement, the members receive the latest information on current and planned BI tools and technologies, and the vendors get valuable feedback on their offerings, marketing, and messaging.