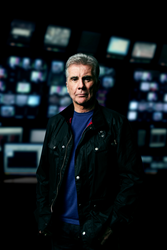 Someone watching the Justice Network recognized this child and did the right thing
Washington, D.C. (PRWEB) April 23, 2015
In only three months since launch, the free over-the-air multicast Justice Network is already making a meaningful societal difference. Locked in on their mission of making communities safer, capturing fugitives and bringing home missing kids, the network, in partnership with Gannett Broadcasting, the National Center for Missing & Exploited Children (NCMEC) and Houston Law Enforcement, has safely recovered a missing child.
Earlier this month, the Justice Network aired a 30-second message of a local Houston girl who had been missing since 2013. Immediately, a tip from a Justice Network viewer came into the NCMEC's hotline, 1-800-THE-LOST. The KHOU 11.3 Justice Network viewer tip was forwarded to law enforcement, who safely recovered the child this month in Houston, TX.
"Someone watching the Justice Network recognized this child and did the right thing," said John Walsh, co-founder of NCMEC and on-air host / spokesperson for the Justice Network. "The public's involvement is crucial and really does help save lives. This is one more victory in the fight to bring missing children home."
Justice Network's ability to target each market it serves with specific messages has led to strong initial results. In addition to joining the wide net of supporting groups who distribute AMBER Alerts, the network also shows the images of the victim and alleged abductor, leading to a greater chance of the child being recognized and returned home safely.
"Gannett Broadcasting is deeply committed to the communities we serve," said Dave Lougee, president of Gannett Broadcasting, who partnered with Justice Network to launch the network in January to approximately one-third of the country. "Being able to locate a missing child through our reach with the Justice Network validates our partnership with this difference-making new channel which entertains viewers and strengthens communities."
Furthermore, Justice Network showcases most-wanted fugitives on both a national and localized level in-market. Three fugitives featured on Justice Network were apprehended working with Crime Stoppers and Gannett Broadcasting in Tampa (WTSP 10.3) and Buffalo (WGRZ 2.3) earlier this month. These accomplishments are already being touted on air with personalized John Walsh spots in order to engage other viewers to get involved. The spots are viewable/embeddable at Justice Network's Electronic Press Kit.
"This is exactly what we aimed to accomplish when we launched the Justice Network just a few short months ago," said Justice Network CEO Steve Schiffman. "It's a proof of network performance that we are already catching fugitives and recovering missing kids. Our mission goes above and beyond our incredibly entertaining line up of mystery and crime programming."
Working in partnership with Crime Stoppers USA, the National Center for Missing & Exploited Children, and other law enforcement agencies, the Justice Network dedicates 90 seconds to public service every hour, 24 hours a day, 365 days a year. This includes: 30 seconds to the most wanted fugitives, :30 seconds to help locate missing children, and :30 seconds to providing viewers with invaluable safety tips.
Justice Network programming includes series such as, Body of Evidence, Masterminds, The Investigators, Psychic Detectives, I, Detective, LA Forensics, Missing Persons Unit, Murder by the Book, Parco P.I., Alaska State Troopers, Extreme Evidence, North Mission Road, Haunting Evidence, Over the Limit and Dominick Dunne's Power Privilege and Justice.
For press release, downloadable high resolution images and embeddable sizzle reel, please visit http://www.justicenetworktv.com/media/electronic-press-kit. Follow Justice Network on Twitter at @JusticeNetTV and Like on Facebook at http://www.facebook.com/JusticeNetworkTV.
About Justice Network
Justice Network is dedicated to providing a first-of-its-kind public service initiative by targeting "bad guys", finding missing children and providing safety tips for its viewers. Proud to be the only multicast network with a public service commitment to making communities safer, the Justice Network recognizes crime affects everyone. For more information, please visit http://www.justicenetworktv.com/.