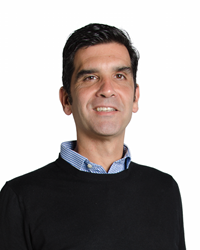 Commitment to a strong set of principles is such an important ingredient for growth.
(PRWEB) April 22, 2015
Greenberg Strategy announced today that Sebastian Desio, a former SVP at Ogilvy PR, has joined Greenberg as Chief Financial Officer. As part of the executive team, Desio will oversee financial and administrative operations and focus on key aspects of growth and efficiency.
"We're thrilled about Sebastian's decision to join us," said Andrew Greenberg, Founder and CEO. "Sebastian brings broad agency experience that is especially relevant as we look toward the next step change in our growth. Clients increasingly seek our counsel on broader issues of consequence for their businesses, beyond data and research. As we continue to grow and work with them in areas such as positioning, brand strategy, and organizational development, I look forward to Sebastian's guidance in helping our teams take on these new opportunities." Desio will be based in Greenberg's Emeryville head office, working with all U.S. and international client teams.
"I am so impressed with the Greenberg team," said Desio. "The scale of their client base, an incredibly dedicated team, and, perhaps most important, Andrew's commitment to a strong set of principles, are such important ingredients for growth. I'm excited about helping the company build out the infrastructure to facilitate that leap!"
Desio moves to Greenberg from his own financial consultancy, and from running Ogilvy PR's Western Region finance team for 8 years, where he oversaw double-digit growth as part of the executive leadership team. Prior to Ogilvy PR, Desio held finance roles at Porter Novelli and Ketchum.
Originally a New York native, Sebastian earned his undergraduate degree at Fordham University. In addition to his passion for financial fitness, Sebastian is a certified yoga instructor who finds opportunities for stretching mind, body, (and colleagues) every day.
About Greenberg Strategy
At Greenberg, we believe that strategy must be built on insight and empathy. This means seeing humans rather than consumers, understanding emotional intelligence as well as behavior, and transforming the organization, not just products.
Greenberg is a research and strategy consultancy enabling clients to envision and retool the next generation of their businesses. Founded in 1992 and fiercely independent, we are guided by a WholeHuman (TM) approach, where tailoring innovative methodologies goes hand in hand with helping our clients see, listen, and act with empathy as a tool for differentiation and relevance.
Our clients are some of the world's most renowned brands, including Chipotle, Dell, ESPN, Gap, Intel, Microsoft, Sony Pictures, and Visa.