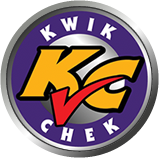 Kwik Chek selected PriceAdvantage to help us automate and expedite fuel pricing to all of our stores, knowing faster, accurate pricing would have a direct impact on productivity and profitability.
Colorado Springs, Colo (PRWEB) April 24, 2015
PriceAdvantage, a fuel price management software company and division of Skyline Products, kicked off the 2015 Conexxus Annual Conference by announcing the company's software integration with P97 Networks' PetroZone Retail Fuels Module (RFM) powered by Microsoft Dynamics AX modern point-of-sale system (mPOS). The integration, requested by PriceAdvantage customer Kwik Chek Food Stores, will combine critical data from the mPOS along with other data sources into a single, easy-to-use PriceAdvantage interface. By consolidating disparate data, Kwik Chek staff will be able to easily determine the right fuel price for each of their 39 locations across Texas and Oklahoma, and then quickly deliver those prices to the street, receiving confirmation when complete.
The integration is representative of both PriceAdvantage and P97 goals – to provide solutions that consolidate disparate systems in order to streamline workflows and provide greater insight and accuracy for day-to-day operations. PriceAdvantage provides a seamless integration with PetroZone as well as Kwik Chek's instances of PDI Enterprise and Simmons to consolidate accounting and tank level data, providing their fuel pricing team with real-time performance data as well as historical information on volumes, margins, and replacement costs. The PetroZone RFM powered by Microsoft Dynamics AX mPOS connects legacy systems with centralized management capabilities to enable improvements in inventory, pricing and supply processes. The Kwik Chek Stores will also be deploying P97's PetroZone Mobile Commerce Platform.
"PriceAdvantage is well known for reliable, pre-built integrations with the industry's leading point of sale solutions," stated Chip Stadjuhar, President and CEO of Skyline Products. "We were anxious to partner with the Kwik Chek team and P97 to create yet another reliable POS integration that enables full-loop fuel pricing control and automation."
PriceAdvantage is regarded in the fuel pricing software industry as a solution that provides numerous pre-built integrations with industry leading software, allowing customers to be up-and-running in just weeks.
"Kwik Chek selected PriceAdvantage to help us automate and expedite fuel pricing to all of our stores, knowing faster, accurate pricing would have a direct impact on productivity and profitability," shared Kevin Smartt, Kwik Check CEO. " With this integration, we can now establish new prices with PriceAdvantage and automatically push them to the PetroZone POS, gas pumps, and price signs – then receive confirmation that the changes where indeed made."
"Working with PriceAdvantage is a pleasure, both our companies are committed to open published API integrations to the Conexxus standards which means fast deployments for clients," commented Don Frieden, P97 Networks CEO. "Their technology enables real time price updates which we believe is a must have capability for consumers using mobile apps and for retail fuel merchants who want to grow their business and margins."
About PriceAdvantage
PriceAdvantage creates Software to Fuel Your Pricing StrategyTM. Our easy-to-use, highly configurable solution allows fuel marketers to execute their unique fuel pricing strategy faster and more accurately by reducing manual processes and human errors. PriceAdvantage enables customers to make rapid, informed fuel pricing decisions based on their unique business rules, then automatically post new prices to their POS systems, fuel pumps and price signs, and then receive price change confirmation – all in just minutes. PriceAdvantage is a privately held U.S. company singularly focused on fuel pricing software. Our parent company, Skyline Products, produces software solutions and thousands of American-made gas price and transportation signs annually. Learn more at http://www.PriceAdvantage.com.
About P97 Networks P97 Networks provides the PetroZone Mobile Commerce Platform, cloud based mobile commerce and behavioral marketing solutions and is Microsoft GISV providing the PetroZone Retail Fuels Module powered by Microsoft Dynamics AX for the convenience retail and fuels marketing industry. P97's solutions enhance the ability of convenience store operators, marketers, and oil companies to attract and retain customers by providing technology that securely connects millions of individual mobile phones and connected cars with identity and geo-location based software technology to create truly unique connected-consumer experiences. P97's software personalizes the "find-buy-save" experience for every mobile consumer.
P97 worked with Microsoft to develop "The Microsoft Retail Fuels and Marketing Reference Architecture" and actively participates in the development of industry standards bodies such as Conexxus to help promote published system interfaces, ease of integration, and frictionless commerce. For more information about our company please visit http://www.p97.com and https://twitter.com/P97Networks