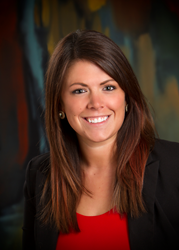 (PRWEB) April 28, 2015
Inlanta Mortgage is pleased to welcome experienced Branch Development Specialist, Samantha Buschman. Buschman will be responsible for sourcing and recruiting new branch managers and loan officers.
"We're excited to have Samantha as a member of the Inlanta branch development team," said Joe Ramis, Vice President of Branch Development. "Her interpersonal skills and industry experience are a good fit for Inlanta as we seek to form meaningful connections with our industry's top producers. She will work diligently to showcase our company culture and demonstrate how the Inlanta platform is an ideal fit for loan officers looking to grow their production."
Buschman previously worked as a talent acquisition specialist in the mortgage industry and held managerial positions in personnel staffing firms. Buschman has an extensive network of connections in the mortgage industry and will utilize those connections to source high-producing mortgage candidates. Samantha Buschman can be contacted via email at samanthabuschman(at)inlanta(dot)com or by calling 262-797-7111 extension 6502.
In addition to Bushman, Inlanta is also pleased to welcome Jennifer Bittner as a loan officer assistant in the Brookfield North branch office. Inlanta also welcomes Closer Vickie Gee, Closer Susan Cashmore, and Jr. Processor Patti Unrath to the corporate administrative team.
About Inlanta Mortgage
Headquartered in Brookfield, Wis., Inlanta Mortgage was established in 1993. The company has grown to 34 branches in 16 states and over 220 employees. Inlanta Mortgage offers Fannie Mae/Freddie Mac agency products, as well as jumbo and portfolio programs. The company is an agency-approved lender for Freddie Mac, Fannie Mae, FHA/VA, FHA 203K and USDA. Inlanta Mortgage also offers numerous state bond agency programs.
Inlanta Mortgage was named a Top Mortgage Lender in 2012 and 2013 by Scotsman Guide and has been listed in Mortgage Executive Magazine's "Top 100 Mortgage Companies in America" every year since 2011. In addition, Inlanta was named a "Fastest Growing Firm" by Milwaukee Business Journal in 2013; a "Platinum Million Dollar Lender" by USDA Rural Development in 2014; and a Top Workplace by the Milwaukee Business Journal in 2014. Several members of the Inlanta team have been recognized in Mortgage Professional America's Hot 100 List and Young Guns and Scotsman Guide's Top Originator Rankings.
Inlanta's mission is to be the home financing partner that you trust to serve your family, friends and community. Through our family of dedicated mortgage professionals, our commitment is to deliver an exceptional experience. Our unwavering dedication to integrity, honesty and ethics is the foundation of all of our relationships.
Learn more about Inlanta Mortgage branch partnership opportunities at http://www.inlantapartners.com, call 262-439-4260 or email partners(at)inlanta(dot)com
Inlanta Mortgage, Inc. NMLS# 1016.