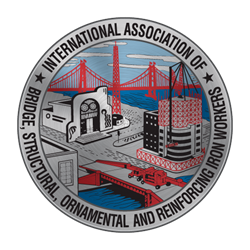 Veterans did not serve just one day a year – they laid their lives on the line. We remain steadfast in our support of the men and women in uniform, as well as in our commitment to provide quality career options to build our great nations
Washington, D.C. (PRWEB) May 04, 2015
Transitioning from combat to a civilian life and job can be tough for many soldiers. The Iron Workers are ready and willing to help get veterans back to work, with good benefits and good pay. The Iron Workers have partnered with Helmets to Hardhats to strengthen the pipeline of hardworking men and women beginning careers in ironworking.
"Through our long history, the ranks of the Iron Workers have swelled with proud veterans," says Iron Workers General President Walter Wise. "Their service has not only protected nations – it has helped to build them."
According to the Office of the Chairman of the Joint Chiefs of Staff, 550 veterans leave military service each day. 550 veterans are potentially looking to start new, quality careers and successfully transition back into civilian life.
"Veterans did not serve just one day a year – they laid their lives on the line. We remain steadfast in our support of the men and women in uniform, as well as in our commitment to provide quality career options to build our great nations," says General President Wise. "Our program offers men and women wanting to join the building and construction industry the chance for good, fair wages with benefits while they learn. The program plays an important role in the growth and development of a safe and productive workforce."
Combining on-the-job training with classroom teaching, the program recruits, trains and delivers the best and safest ironworkers in the world. Training is offered at 157 locations across the US and Canada. Apprenticeships last three to four years, depending on each training center's requirements. Apprentices are a reliable and consistent part of the workforce on whom other ironworkers and contractors depend. Experienced ironworkers also mentor apprentices, resulting in a knowledge-transfer mechanism. After three to four years, this mechanism leads to a safe, highly-skilled local workforce.
The Bureau of Labor Statistics estimates that careers in ironworking will grow much faster than average between 2012 and 2022. The need to rehabilitate, maintain and replace an increasing number of roads and bridges is expected to drive growth, as will the ongoing construction of large commercial and industrial projects. Now is a perfect time for those leaving the service and are thinking about trying their hand in ironworking to start an apprenticeship. A comprehensive list of all apprenticeship training centers is available at http://bit.ly/TrainingCenters. Visit ironworkers.org and impact-net.org for more information.